Williamses' 50th is honored with surprise dinner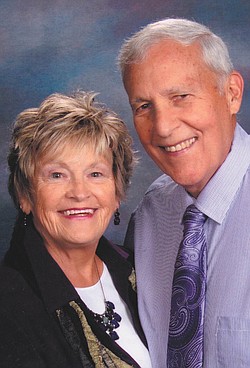 Photo
Mr. and Mrs. Jack Williams
AUSTINTOWN
Jack and Judy Williams of Austintown celebrated their 50th anniversary Oct. 12 with a surprise family dinner at Whitefire Grille in Canfield, followed by a cake reception for friends.
Their children are John Williams of Austintown and Jeff (Nancy) Williams of Savannah, Ga. Rounding out their family are five grandchildren, Cassie (Brian) Cox, and Courtney, Johnny, Max and Michael Williams, and a great-granddaughter, Lucy Cox.
Mr. Williams and the former Judy Davner were married Oct. 19, 1963, at St. George Church in Lisbon.