Proposed OVI law change not an easy sell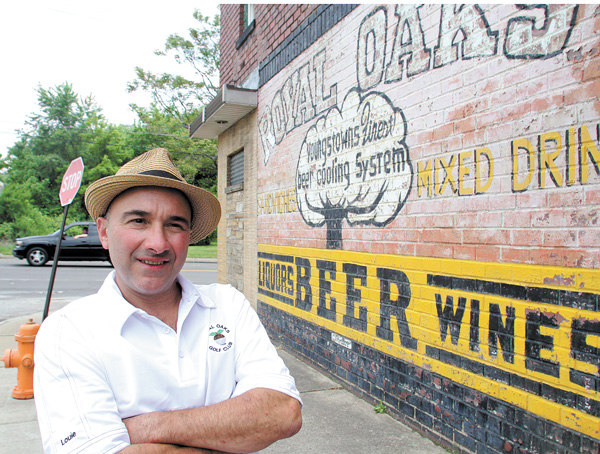 ---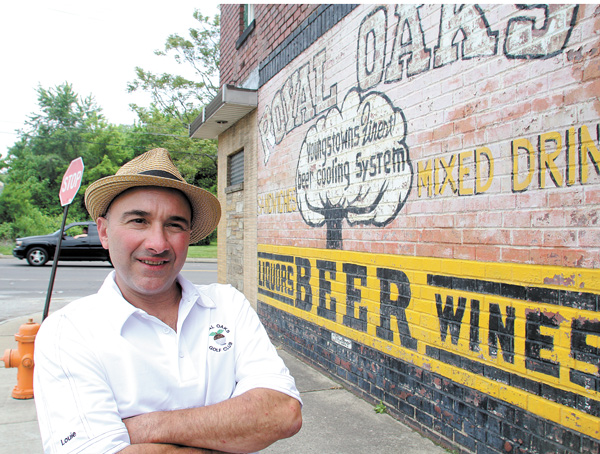 Photo
Lou Kennedy, owner of Royal Oaks bar on the East Side of Youngstown, talks about his opposition to a proposal to lower the limit to be considered driving drunk from 0.08 to 0.05.
By JOE GORMAN | jgorman@vindy.com
YOUNGSTOWN
A National Transportation Safety Board proposal to lower the blood alcohol content to be considered driving drunk from 0.08 to 0.05 is meeting with skeptics in some quarters.
Lou Kennedy, owner of the Royal Oaks bar on Oak Street, said he does not think the new proposal would do much to cut down on drunken driving, and will only increase arrests for people accused of driving under the influence as well as cut down on alcohol sales.
He said hardcore drinkers will not be deterred by the lowering of the limit, but other customers will.
"People who drink, drink," Kennedy said. "It's the other people that come out. It's the husband and wife that go out to dinner and the wife will be afraid to have a glass of wine. It'll cut into alcohol sales."
The NTSB earlier this month recommended the limit be cut. It based the recommendation on the fact that 100 countries have a limit of 0.05 and they have far less accidents and fatalities from drunken drivers. It would equal one drink for a woman weighing 120 pounds and two drinks for a man weighing 160 pounds.
Youngstown Police Detective Sgt. Patricia Garcar runs the Accident
Investigation Unit for her department and said she does not believe lowering the limit will help to decrease the number of serious crashes.
She said in all the serious crashes with alcohol she's investigated usually the driver's limit is way over 0.08.
"I've never had one that low [0.05]," Garcar said. "It's been
significantly higher."
Campbell police Detective Sgt. John Rusnak also said he does not think lowering the limit would do much to curb drunken-driving accidents. He said serious accidents involving drunk drivers are often caused by people who are much over the legal limit.
"They're way over 0.10," Rusnak said.
He also said it would cause normal people who only wanted a drink or two to be afraid they were breaking the law — and it would not stop serious drinkers from getting drunk.
"A drinker's going to drink," Rusnak said.
Calls to the local Ohio State Highway Patrol posts were referred to spokeswoman Lt. Anne Ralston in Columbus.
She said troopers who pull a driver off the road they think is impaired weigh several factors before seeking a test for their blood-alcohol content.
She stressed that the proposal by the NTSB is just a recommendation and did not say either way if the
patrol supports or disapproves of the proposal.
Ralston said she remembers when the state limit was 0.10 before it was lowered, and the message to drivers is the same now as it was then: To make sure they think before they decide to drink and drive a vehicle.
John Lavanty, owner of Nicolinni's Ristorante in Austintown said he does not think the proposal would
affect his business that much because it does not have a bar that stays open all night. But he did add he could see it cutting into alcohol sales at places that have a large bar business.
Michael Pasquale, owner
of the Boulevard Tavern on Southern Boulevard in Youngstown, said such a change probably would not hurt his business much
because he does not sell hard liquor and most of his business is food.
He did say he could see businesses that cater to younger customers taking a hit, however.
"They'll take it on the chin," Pasquale said.
Kennedy of Royal Oaks said he thinks the proposal is nothing more than someone in the federal government having too much free time on their hands.
"It's just more legislation," Kennedy said. "It's somebody's job as a lawmaker to make up more laws."
U.S. Rep. Bill Johnson,
R-Marietta, said in an email he thinks drunken driving is a serious problem, but
individual states should study the NTSB recommendation to see if it is best for their
individual state.
"Drunk driving is a very serious issue, and determining the threshold at which point responsible behavior becomes impaired is both important and difficult," Johnson said.
State Rep. Sean O'Brien, D-Brookfield, is an attorney
and former Trumbull
County Prosecutor in Eastern and Central District courts. He said he does not think lowering the thres-hold would be a good idea because it would lead to more litigation.
He said lawyers would be handling more OVI cases and it would clog up the court system.
O'Brien said since he has been an attorney the limit has been lowered from 1.5 to 1.0 to 0.08 and he wondered low it could go.
"To keep lowering it you might as well be saying there's no drinking and driving at all," O'Brien said.
O'Brien said the measure is one he would probably
oppose at this time given all he knows if it ever came to the floor for a vote.