Miss Nwankwo, Mr. Marshall set wedding date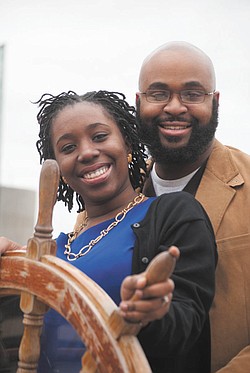 Photo
Antonia Nwankwo and Edward C. Marshall Jr.
YOUNGSTOWN
Mr. and Mrs. Anthony Nwankwo of Youngstown are announcing the engagement of their daughter, Antonia Nwankwo, and Edward C. Marshall Jr., both of Baltimore.
Connie Hammonds-Marshall and Edward C. Marshall Sr. of Huntsville, Ala., are the parents of the future groom.
The couple are planning a 1 p.m. open wedding Aug. 31 at Mount Calvary Pentecostal Church.
Invitations will be extended for an evening reception at Mahoning Country Club in Girard.
The bride-elect received a bachelor's degree in cellular and molecular biology from Hampton University. She is a clinical trial research coordinator for Johns Hopkins University in Baltimore.
Her fianc served in the U.S. Army for four years and in the U.S. Navy for four years.
He attended the Navy War College in Baltimore.