Miss Rhoads, Mr. Bensinger to exchange vows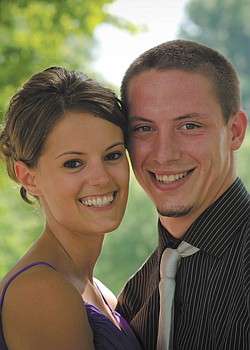 Photo
Stacy Rhoads and Steven Bensinger
NEW MIDDLETOWN
Stacy Rhoads and Steven Bensinger, both of Streetsboro, Ohio, are engaged.
Announcing the news are the bride-elect's parents, Dave and Beth Rhoads of New Middletown. Robert and Nancy Bensinger of North Lima are the parents of the prospective groom.
The couple are planning a 3 p.m. July 12 wedding at Zion Lutheran Church. An evening reception will be hosted at the Links at Firestone Farms in Columbiana. Invitations will be issued for both.
Miss Rhoads earned a bachelor's degree in accounting from Youngstown State University, where she is pursuing a master's degree in business administration. She is an accountant at Vista Window Co. in Warren.
Mr. Bensinger received a bachelor's degree in biology from Lake Erie College. He is a supervising agent at American Income Life in North Royalton, Ohio.