Miss Campana, Mr. Hernandez to wed in June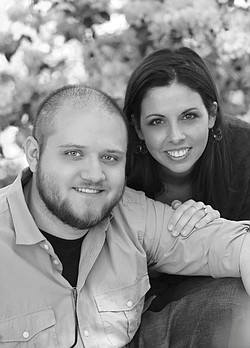 Photo
Jeremy A. Hernandez and Sherry L. Campana
CANFIELD
Mr. and Mrs. David G. Campana are announcing the engagement of their daughter, Sherry Lynn Campana, to Jeremy Amil Hernandez. The prospective groom is the son of Dr. and Mrs. Amil C. Hernandez. All are of Canfield.
The couple will exchange vows in late June at St. Michael Church. Invitations will be issued for a reception at Drake's Landing.
The bride-elect received a bachelor's degree in fine arts from the Columbus College of Art and Design. She is a freelance graphic designer and owner of Eiluvision.
The future groom received a bachelor's degree from Youngstown State University. He is a facilitator and administrative assistant at Education Alternatives' Austintown Day Treatment Program.