Emily Humphrey will vie for NAM title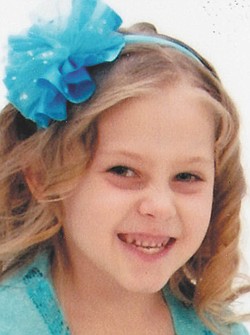 Photo
Emily Humphrey has been selected a state finalist in a National American Miss Pageant, which will represent 7-through-9-year-olds June 28 and 29 at the Hyatt Regency in Columbus.
The winner will receive $1,000 in cash, the official crown and banner, roses and air transportation to compete in the national pageant at Disneyland in California.
Emily enjoys modeling, acting, singing and dancing. She also likes fishing and movies. She is the daughter of Bryan and Shandy Humphrey.
To learn more about the pageants, visit www.namiss.org.