Berger-Bennett engagement is announced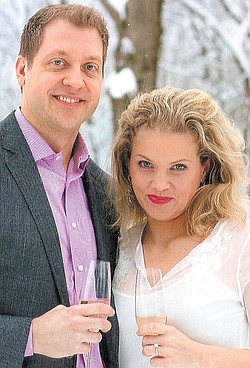 Photo
Reid A. Bennett and Stephanie M. Berger
Stephanie M. Berger and Reid A. Bennett, both of Chicago, are engaged.
The announcement was made by their parents.
Agnes Campanale of Youngstown, Anthony Campanale Jr. of Lisbon and E. Richard Berger of Youngstown are parents of the bride-elect.
Parents of the future groom are Barbara Bennett of Woodstock, Ill., and Lawrence Bennett of Cape Coral, Fla.
The couple will be married at 3 p.m. Jan. 4, 2014, at Old St. Patrick Church in Chicago. A reception will follow at the SkyDeck in the Willis (Sears) Tower, also in Chicago.
The future bride is a graduate of Ohio State University, where she received a bachelor's degree in anthropology. She is a residential Realtor for Baird and Warner in Chicago.
The prospective groom earned a bachelor's degree in corporate fitness from the University of Iowa. He is senior vice president with Sperry Van Ness International Corp. in Chicago.