Man indicted in city's latest homicide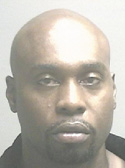 Photo
YOUNGSTOWN
Willie G. Wilks has been charged with a brazen daytime murder, been arrested, and then indicted by a Mahoning County grand jury all in a span of less than 48 hours.
The charges levied against him could cost him his life.
The grand jury Thursday afternoon indicted Wilks on charges of aggravated murder with death-penalty specifications, murder, attempted aggravated murder, felonious assault, improperly discharging a firearm at or into a habitation and illegal possession of a weapon.
Wilks, 41, of Elm Street, is charged with the Tuesday afternoon fatal shooting of 20-year-old Ororo Wilkins and wounding of Alexander Morales Jr. Both were shot at a home in the 700 block of Park Avenue on the city's North Side. Morales is expected to recover from his injuries.
Police believe Wilks, angry over an ongoing dispute, pulled up to the home and opened fire with a high-powered assault rifle. Wilkins was struck in the head as she sat on the porch of the home holding a 5-month-old child. The child fell to the ground but suffered no injuries in the shooting.
Wilks reportedly is dating Wilkins' mother. Police believe Wilks and the woman's son, Wilkins' brother, were involved in an ongoing dispute over Wilks' treatment of the mother.
Police said the two men were almost involved in a fight earlier Tuesday, only hours before the shooting. They believe Wilks became angry over the incident and ultimately picked up the assault weapon and began looking for the brother.
Police said Wilks went to the house where the brother was inside and opened fire but hit the woman instead of the brother who is believed to have been the intended target. Morales was hit in the back fleeing from the gunfire.
Wilks had been on the run less than 24 hours before he was spotted driving the victim's mother's minivan on the South Side. Officers followed him to an East Side housing development. He attempted to run away through a wooded area but was apprehended by a group of converging o fficers.
There was a handgun in the car with Wilks at the time of his arrest, but police said they don't believe it is the murder weapon.