Dr. Laura Meeks wins 2013 Athena Award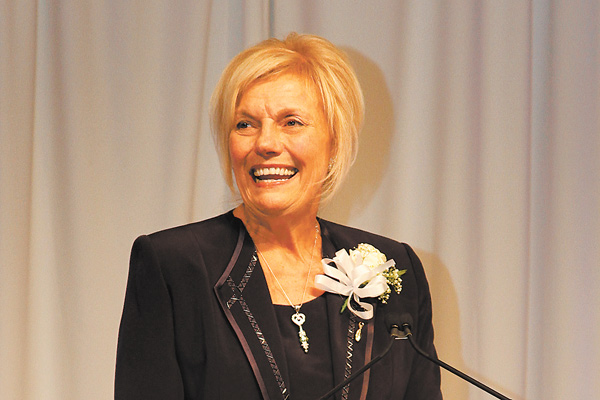 ---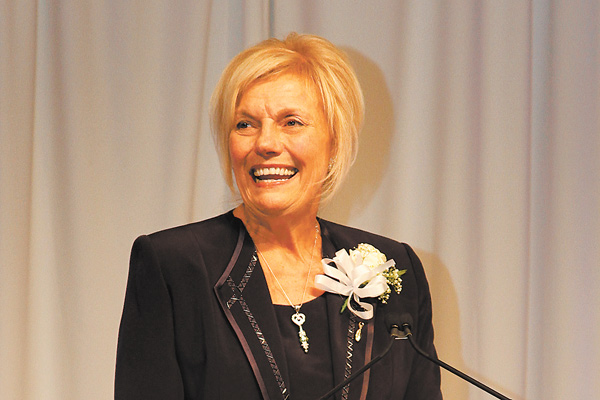 Photo
Dr. Laura Meeks, president of Eastern Gateway Community College, was named the 2013 Athena Award winner Thursday night at Mr. Anthony's Banquet Center in Boardman.
BOARDMAN
It was when her high school English teacher shared a paper she had written with classmates as a shining example of proper college writing that Dr. Laura Meeks first thought, "I could go to college."
Meeks, who today serves as president of fast-growing Eastern Gateway Community College, had a modest upbringing in Minnesota — raised by a father who drove trucks and a mother who washed dishes at a nursing home. Her humility was evident Thursday night when she accepted the 2013 Athena Award.
"On behalf of all community-college students everywhere I accept this award," Meeks said as she addressed a crowd of more than 600 who gathered at Mr. Anthony's Banquet Center for an awards ceremony.
"I know the power of teachers and the power of educators everywhere, and I know all of you are driven by a passion or a purpose," she said. "This award is for the teachers you've all had. I accept this on behalf of all them."
Meeks was selected for the award from a pool of 28 other distinguished nominees working in fields that range from health care and finance, to law, local government and technology, among many others.
Founded in 1982, the Athena Awards are presented in more than 500 communities worldwide.
Presented by the Youngstown/Warren Regional Chamber and The Vindicator, this year marked the Mahoning Valley's 21st annual event, which has grown to become the nation's fifth largest. The award recognizes area business and professional women who demonstrate excellence in their chosen career and provide both leadership and inspiration in the community.
No surprise then that Meeks took home the award.
Meeks often is seen at public events showing support and educating herself on the community's issues. More importantly, though, she has championed higher education during her 14-year tenure at Eastern Gateway, helping to raise enrollment by as much as 50 percent in the last decade.
Her work in expanding the institution's footprint from one county to four has meant a shot at a brighter future for the college's more than 2,000 students during a time when the costs of post-secondary education have ballooned dramatically and become either increasingly out of reach or unimaginable for some.
Last fall, Eastern Gateway opened its Valley Center in the Plaza building at 101 E. Federal St. in downtown Youngstown. Meeks also has helped grow partnerships with the private sector and attract more grant money to the institution.
In 2012, Eastern Gateway was ranked No. 5 among Ohio's community colleges for transfer and graduation rate by CNNMoney.
The evening's keynote speaker was Anne Beiler, who founded Auntie Anne's Inc., the world's largest mall-based pretzel franchise. During her speech, Beiler made a point to say that "the bigger picture is doing what you can for the good of the community and your family — purpose is what drives you."
During Meeks' introduction, Betty Jo Licata, dean of Youngstown State University's Williamson College of Business Administration, said the fact that Meeks cares "most about people, students, faculty and staff" shows her commitment to the Valley.