Man sentenced for providing drugs in overdose death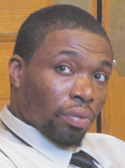 ---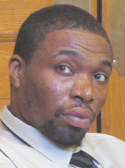 Photo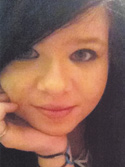 Photo
By JOE GORMAN
WARREN
There is plenty of blame to go around for the death of a Girard teen on her 17th birthday last April from a heroin overdose, said Judge Ronald Rice of Trumbull County Common Pleas Court.
Just before handing down a sentence of 20 years to James Patterson of Division Street, Youngstown, one of two men charged with delivering the drugs that caused the death of Christine Sheesley, Judge Rice said her life may have been saved if others with her had made a simple anonymous call to 911 when she passed out after taking the drug.
"It's a shame five people saw the victim unconscious and did nothing," he said Thursday. "There is no excuse for the lack of morals involved."
Patterson apologized before his sentence was handed down after a jury convicted him last week of reckless homicide, two counts of corrupting a minor, two counts of trafficking in heroin and tampering with evidence.
"I didn't want anyone to die," Patterson said. "I didn't want anyone to pass away. I didn't even know her."
Testimony in his trial showed that on April 6, 2012, Sheesley went to an apartment with Tyler Stevens, 20, to celebrate her birthday by taking heroin. Stevens called Patterson, and Patterson delivered heroin to Stevens, who was there with another teen.
The other teen took a walk and Patterson left, and Stevens cooked the heroin before injecting Sheesley and himself. When the teen returned from her walk, Sheesley was unconscious and stayed that way until 9 the next morning, when she was found dead by Girard police.
Stevens and the teen tried to wake up Sheesley but could not. Testimony said others knew she could not wake up but advised Stevens to douse her with cold water to revive her — and no one called police until Stevens did the next morning.
Stevens, who pleaded guilty to similar charges, faces five years in prison and is set to be sentenced June 3.
Assistant Prosecutor Charles Morrow urged Judge Rice to give Patterson maximum consecutive sentences on the charges, saying not only would it send a strong message to other people who deal drugs, but also because of Patterson's past criminal record that started when he was 12 and included breaking and entering, rape and drug offenses. Morrow said Patterson was arrested in Mahoning County, charged with trafficking in heroin, was on bond and arrested for the same charge again and was again granted bond when he sold the drugs that killed Sheesley.
"Prior efforts to rehabilitate him have failed," Morrow said. "He will be a recidivist for the rest of his life."
James Lanzo, Patterson's attorney, asked for minimum sentences, saying Sheesley's actions also contributed to her own death by taking the heroin.
Sheesley's mother, Judy Sheesley, said in a statement read by a relative, Gerri Wagner, that Patterson showed no remorse during the trial and she hopes he goes to prison for as long as possible so others do not die from the drugs he deals.
"One less drug dealer off the streets means just maybe some other young girl or boy will be saved from the evil you have chosen," her statement read.
Judge Rice said he was inclined to give maximum sentences because of Patterson's past criminal record and also because of his lack of remorse.
"You are a drug dealer who put this poison of heroin into our community, and you act like you did nothing wrong," Judge Rice said.