Wine drinkers go light and white for summer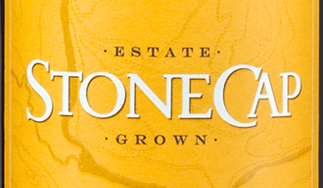 ---
By Brian Fry
Contact Brian at brian.fry@myvalleyvino.com or visit www.myvalleyvino.com.
It is a great time of year to be a lover of white wine. The days are finally getting sunny and warmer, and many American wine consumers look for something a little lighter and more refreshing in their wine glasses as they sit on decks and patios soaking up the sun.
Even the most ardent drinkers of dry reds may find themselves sipping something a little brighter and cooler as the summer days grow longer and hotter. These white varietals also pair wonderfully with the cuisine we enjoy more during summer. Salads, seafood and grilled poultry all work well with most white wines.
Wine industry statistics show that white wine sales begin to climb about this time of year and spike right as the summer reaches its hottest period. White wines come in many different varietals. We've focused on the four most popular choices for this article:
Chardonnay
Creme de Lys (Calif.): Bright tropical fruit flavors of pineapple and mango with a hint of citrus interwoven. Finishes surprisingly creamy with defined vanilla richness that lingers on the palate after each sip. Surprising depth of flavors for a wine at its price.
Kenwood Yalupa (Calif.): Fresh orchard flavors of pear and apple mingle with butter and toast. The flavors are well structured and integrated, so they work together in the glass and on the tongue. Kenwood has long been one of my favorites from Sonoma County, Calif.
Sauvignon Blanc
Casillero del Diablo (Chile): Zesty and intense citrus flavors of lemon and lime come forward right from the first sip. Stainless steel aging allows the natural fruit flavors of the wine to come through. Light and crisp with refreshing and lively acidity.
Fiddlehead Cellars (Calif.): Quite simply one of the best Sauvignon Blancs I have ever tasted! Lush and full in the mouth with concentrated peach and pear balanced by mild acidity for balance. A unique wine worth trying and enjoying throughout the summer.
Pinot Grigio
Good (Italy): A nice wine with a straightforward name, clever label and solid vino in the bottle. Very fruit forward in style with tropical bursts of melon and tangerine and a hint of mandarin orange. Really easy to drink and delicious served ice cold for summer.
Tiziano (Italy): Lighter in style with more crispness and citrus elements than most Pinot Grigios I've tasted. Well balanced and structured with some nice floral elements on the nose. Pairs very well with salads and lighter seafood dishes with an Italian theme.
Riesling
Monchhof (Germany): A very aromatic and enticing wine that is medium-bodied with moderate sweetness. The sugar component mingles with flavors of apricots, peaches, honey and orange blossoms. Comes from the historic and esteemed Mosel River Valley.
Stone Cap (Washington): An off dry Riesling for those who like only a touch of sweetness. Granny Smith apple and Bosc pear fruit jump out of the glass onto the tongue mingling with surprising citrus zest. Unique, inviting and outside the box!
about VALLEY VINO
Contact Brian at brian.fry@myvalleyvino.com or visit www.my- valleyvino.com.
On vindy.com: Stay up to date with Brian's tastes and travels 24/7.