Missing Springfield attorney found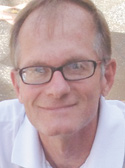 ---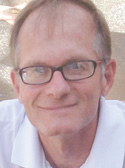 Photo
By JOE GORMAN
SPRINGFIELD
The family of an attorney and school board member who was missing over the weekend was flying to Wisconsin late Monday afternoon to see him.
Township Police Chief Matt Mohn said he has yet to talk with Jonathan Schoenike, who was reported missing by his wife Friday.
But the chief was present Sunday evening interviewing his wife, when Schoenike called on his family's home phone to tell his wife he was in Wisconsin.
Mohn said he was not able to speak with Schoenike as he talked with his wife, Lynn Maro, also an attorney. Mohn said he asked if he could speak with him, but Schoenike was adamant that he only talk with his wife.
Mohn said another officer listened in on an extension and he was able to verify that it was Schoenike.
"It was more important that he talked to his wife," Mohn said.
Schoenike first was reported missing Friday after his vehicle was found about 10:30 a.m. at the Boardman Tennis and Swim Club on West Boulevard in Boardman. The community conducted vigils for him Saturday and Sunday, and social media sites posted photos of Schoenike and asked for help in finding him.
Atty. John Shultz organized an effort to help look for Schoenike on Saturday. He said he knows his wife well from her work as a criminal defense attorney. He said he was glad Schoenike was found and is safe but did not want to comment further.
A statement by the family released by Atty. John Juhasz, one of Maro's law partners, said Schoenike had "medical issues" that were related to his disappearance — and the family is still trying to get more information as to what the condition is.
"He was not OK when he was located and is in need of medical attention," the statement said. "The exact nature and extent of the medical issues continue to be explored, though it appears that they contributed to his disappearance."
The statement also said the family wanted to thank police and law enforcement and everyone who prayed for them over the weekend and volunteered to search for Schoenike, which included assistance from the Boardman police and the FBI.
The couple have two daughters, ages 19 and 17.
Mohn said Schoenike has relatives in Wisconsin and the Forest County Sheriff's Office there took him to a brother, who was about two hours away.
Mohn said he did not know how Schoenike got as far as he did without a vehicle and they have no record of his using any type of credit or debit card to make any purchases.
Kathy Lipp, Springfield school board vice president, said she was relieved that Schoenike was found. "Prayers were answered," she said.
Lipp said she has not seen much of Schoenike since a ballot issue passed in May, but that he had helped with the passage and that nothing seemed to be wrong with him. "He seemed fine."