Vindicator garners 12 top awards from AP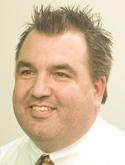 ---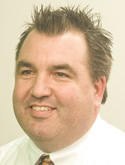 Photo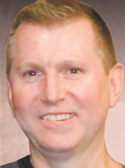 Photo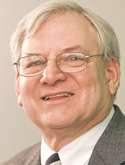 Photo
Staff report
COLUMBUS
Editor Todd Franko, Art Director Robert McFerren and recently retired Editorial Page Editor Dennis Mangan all won first- place awards Sunday for Division IV in the Ohio Associated Press Media Editors competition.
Also, the staff shared a first place in community service for its ongoing fracking coverage, and the newspaper won second place in overall general excellence.
The Vindicator tackles local news full-strength," judges wrote. "Its election coverage was thorough … local sports is strong … and it has something the rest of us only dream about for print: color comics."
"While feedback from readers is the accolade that counts most, we are happy for the staff recognition earned from our industry peers," Franko said. "We are working hard every day to publish great content in our paper and online. It's nice to see that pay off in terms of awards for our hard-working team."
Franko and the online team shared a first place for best use of multimedia for coverage of the "Greatest Golfer of the Valley," a project deemed "excellent" by judges.
"From the separate Twitter account to live scoring for mobile phones, readers interested in the tournament had everything they needed if they couldn't make it to the links," judges wrote.
McFerren's first place for best informational graphic for the "Titanic" coverage elicited an "Outstanding!" from one judge.
"Great job with the map, pie charts, diagram of the ship, time line and local stories," a judge wrote. "You kept me engaged for a long time with this one."
Mangan won first place for best editorial writer.
In other Vindy honors, Photographer Robert Yosay won a second place for best photographer, McFerren also won second for best graphic artist, Reporter Elise Franco took second for best breaking news coverage, Reporter Ashley Luthern took second for best enterprising reporting and Reporter Robert Guttersohn won second for best investigative reporting.
On Guttersohn's story about the Liberty school district's failed attempt to create its own in-house charter school program, judges wrote: "This was an incredible story about a group of people who 'took someone's word for it' and, as a result, the children and taxpayers lost. Well researched and well written."
In other awards, Sports Reporter Joe Scalzo took third place for best sports writer and Photographer William Lewis won third place for best spot news photo. Reporter Joe Gorman also won third for best breaking news for his work at the Warren Tribune-Chronicle.
And earlier this year, Yosay received honorable mention for spot news in the Ohio News Photographers Association.
Newspapers throughout the state were honored during Sunday's ceremony in Columbus. The Vindicator and its online endeavors were honored among newspapers with daily circulation of 25,000 to 74,999.