Jennifer Stefanski, Erich Burchfield set date in Sept.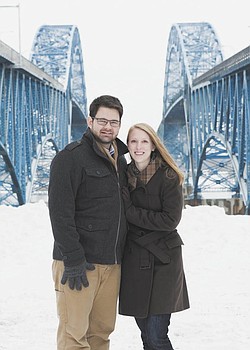 Photo
Erich Burchfield and Jennifer Stefanski
CANFIELD
Kim and Paula Stefanski of Canfield are announcing the engagement of their daughter, Jennifer Stefanski, and Erich Burchfield, both of Los Angeles.
Parents of the future groom are Charlene Burchfield of Glendale, Calif., and the late John Burchfield.
The couple are planning an afternoon wedding Sept. 21 at Canfield Presbyterian Church. An evening reception will follow at the Youngstown Country Club, in Liberty. Invitations will be extended for both.
Miss Stefanski attended the School of Visual Arts and earned a master's degree in computer art. She is an animator for Visual Creatures in Los Angeles.
Her fiancé earned a master's degree in visual effects from Savannah College of Art & Design. He is a lighting technical assistant for Dreamworks Animation SKG Inc. in Glendale.