Chelsea Smith, Charles Wirtz are engaged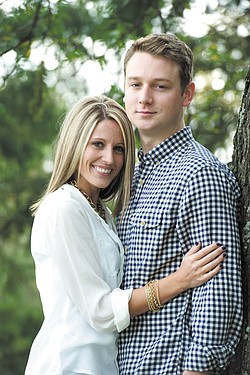 Photo
Chelsea Smith and Charles Wirtz
CANFIELD
Charles E. and Catherine Wirtz of Canfield are announcing the engagement of their son, Charles Wirtz, and Chelsea Smith, both of Mason, Ohio. Parents of the bride-elect are Terrence Smith of Mason and Leslie Feld of Cincinnati.
St. Peter in Chains Cathedral in Cincinnati will be the setting of the 1:30 p.m. July 6 wedding. A reception will follow at the Marriott at RiverCenter, also in Cincinnati. Invitations will be issued for both.
The future bride earned a bachelor's degree in middle childhood education from Ohio University. She is a teacher for Mason City Schools.
The prospective groom earned a bachelor's degree in English from Ohio University. He is a recruiter for Robert Half Technologies in Cincinnati.