Baran-Abram wedding set for September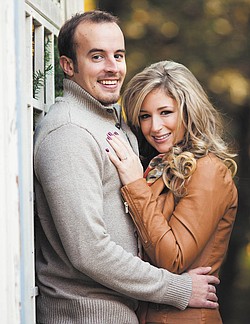 Photo
Kyle Abram and Janice Baran
Lou and Cheryl Leonelli of Youngstown and Ed Baran of Boardman are announcing the engagement of their daughter, Janice Baran, and Kyle Abram.
Parents of the future groom are Gary and Marjorie Abram of Chardon, Ohio.
Our Lady of Mount Carmel Church in Youngstown will be the setting for the exchange of vows at 2 p.m. Sept. 28. Invitations will be issued for an evening reception at the Youngstown Country Club in Liberty.
The future bride earned both her bachelor's and master's degrees in speech-language pathology at Kent State University. She is employed by Exousia Rehabilitation Services as a speech-language pathologist in Warren City Schools.
The prospective groom is a graduate of Cleveland State University, where he received a bachelor's degree in chemistry. He is a chemist at NSL Analytical Services in Warrensville Heights, Ohio.