Armeni-Tharp engagement is announced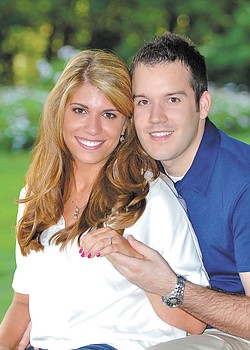 Photo
Andrea Armeni and David Tharp
YOUNGSTOWN
Daniel and Linda Armeni of Youngstown announce the engagement of their daughter, Andrea Armeni, and David Tharp, both of Youngstown.
Stephen and Sharon Tharp, also of Youngstown, are the parents of the future groom.
Aug. 10 has been chosen for the 2 p.m. wedding at Our Lady of Mount Carmel Church and the reception afterward at DiVieste Banquet Center, Warren. Invitations will be extended for both.
The future bride earned a bachelor's degree in professional writing and editing, summa cum laude, and a master's in English, both at Youngstown State University. She is assistant editor of new and social media at YSU's Office of Marketing and Communications.
Her fianc earned a bachelor's degree in human resource management at YSU and is a human resource generalist for Mahoning-Youngstown Community Action Partnership.