Boardman crushes Warren Harding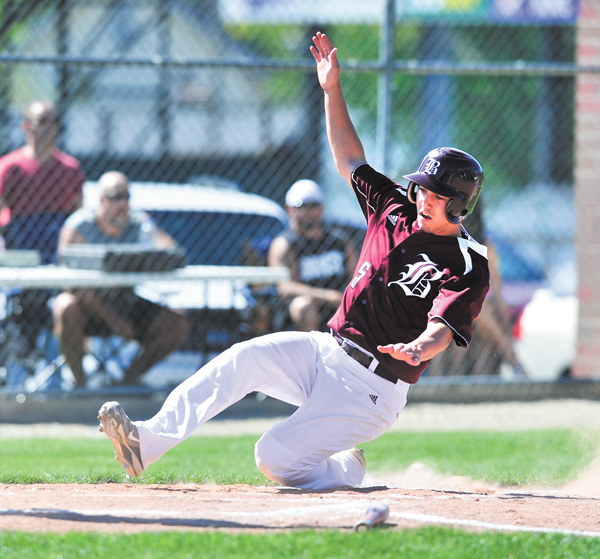 ---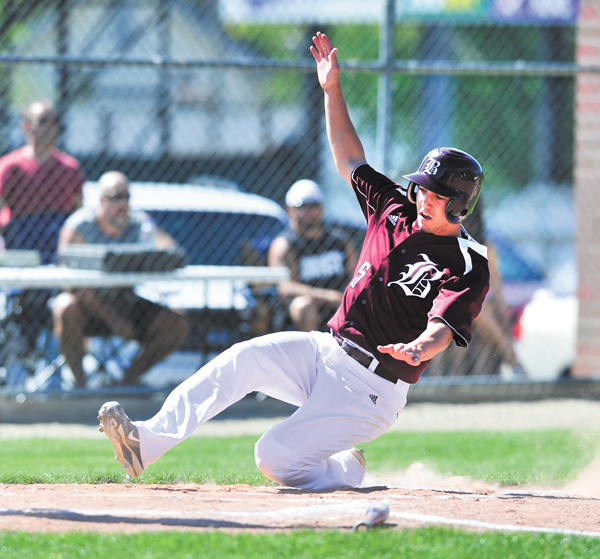 Photo
Boardman's Nico DiIanni slides into home to score the Spartans' first run of their Division I sectional final against Warren Harding on Thursday in Warren. The Spartans ousted the Raiders, 20-3.
Boardman blows out WGH
after Beam's explosion
By Joe Catullo Jr.
WARREN
When the top of the second inning began, Boardman coach Bob Beam decided to wear his hat, which is a rare sight to see.
After his Spartans left the bases loaded and scored only one run against Warren Harding, he made good use of it by throwing it inside the dugout and screamed his frustration.
"I don't even know where it ended up," Beam said laughing.
His hat-flinging message had an impact, and with some help from the Raiders, Boardman defeated Harding, 20-3, in a Division I sectional game for the third consecutive year under Beam.
"No matter what the situation is, we still made the mental mistake on the bases," Beam said. "You don't know what the outcome of the game's going to be in the second inning. You don't know that you're going to put up 20 runs on the board. Every run in the tournament counts."
The Spartans (11-13) collected 12 hits and committed four errors, but the Raiders (11-8) coughed up nine errors leading to 13 unearned runs.
"I don't know how many we had," Harding coach Ed Shaker said. "We stopped counting after seven. They made the routine plays that we didn't. That was the difference in the ballgame. You can't give a team like Boardman six outs in an inning."
Boardman led, 2-1, before scoring seven runs in the third inning and giving Harding starter Alex Fitzgerald an early exit. Fitzgerald, who made his first start in two weeks, pitched two innings and allowed six runs (four earned) on three hits and two walks. He also hit two batters.
Jake Baun started for Boardman and carried a no-hitter into the fourth inning. He ran into trouble in the fifth, loading the bases with one out. He kept his composure, struck out the final two hitters and allowed just two runs.
"He's done good for us all year," Beam said. "He got us out of that inning, the inning where the game was still in question a little bit. He was able to do what we needed him to do."
Baun pitched five innings overall and allowed three runs (two earned) on four hits and three walks. He struck out six. He said his fastball worked well and turned to his curveball in the later innings.
"We didn't feel like using it early in the game," Baun said. "Fastball was working today."
Boardman led, 10-3, after the fifth inning. Then the Spartans exploded for 10 runs in the sixth inning against three pitchers.
Jared Paige allowed the first two runs before Marcus Masters relieved him with one out. Masters did not record an out and allowed eight runs (all unearned) on two hits and four walks.
"It was the wrong game to have our worst inning of the year," Shaker said.
While Harding's season came to an end, the Spartans continue their journey at Howland today in a sectional final.
"You can't ever be mad when they score 20 runs, but I still think we're a better team," Beam said. "I think we'll need to play better tomorrow."