Seat-belt use could mean discounted barbecue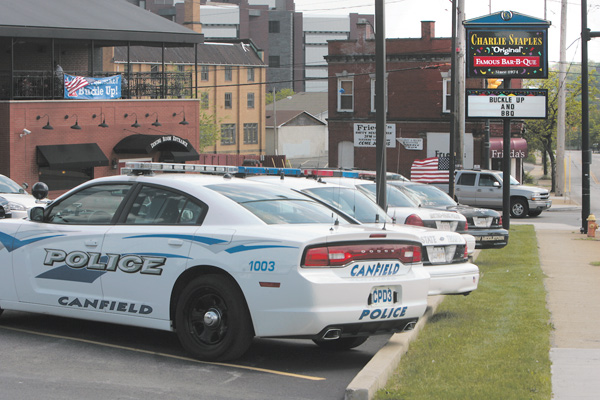 ---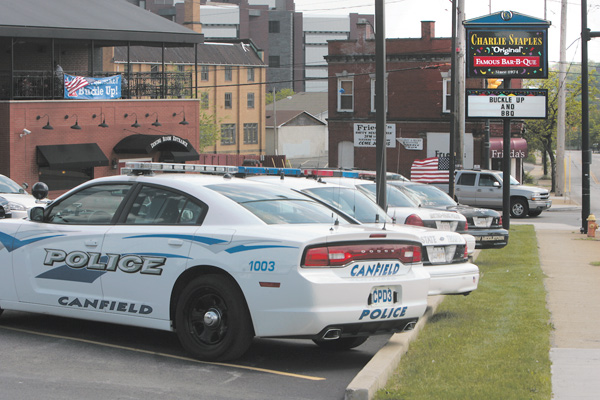 Photo
Charlie Staples Famous barbecue restaurant has joined forces with Mahoning Safe Communities to offer discounted food to Mahoning County drivers properly wearing seat belts. Officers from 18 county police organizations met in the parking lot of the Belmont Avenue restaurant Wednesday to kick off the "Click it or Ticket" campaign.
YOUNGSTOWN
Safety always has been the reason for proper seat- belt use, but now wearing a seat belt could mean getting some barbecue from a popular North Side restaurant.
Charlie Staples BBQ Restaurant, in conjunction with Mahoning Safe Communities, is offering discount coupons to Mahoning County residents who make the effort to properly use seat belts. The joint venture is part of the two-weeklong "Click it or Ticket" campaign from Monday through June 2, but the coupons will be distributed all summer.
Sue Viars, coordinator for Mahoning Safe Communities, said there are 18 police organizations in the county participating in the coupon campaign. She said each department will be given coupons to distribute to the seat-belt-wearing public, not only during traffic stops, but at their own general discretion.
Viars said the Operating a Vehicle While Impaired Task Force also will be given 1,000 coupons to distribute during OVI checkpoints and saturation patrols.
"We are trying to have a positive message between law enforcement and the community. The whole goal is to reduce fatalities on our roadways," Viars said. "If we can get more people to wear those seat belts, we can decrease fatalities and reduce senseless injuries."
Chan Staples, head of operations for Charlie Staples BBQ Restaurant, said the joint effort is an excellent way for the restaurant to help increase awareness of the importance of seat-belt use and give back to the community.
"This is a reward for good behavior," she said. "It's noble and a very good way to give back to the community. We love to give back, so anytime we can do something like this is a positive. Usually it's a negative connotation being stopped by police, but this is positive, and our barbecue is a big plus."