Youngstown commission can seek proposals for park plan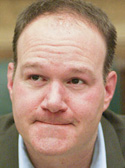 ---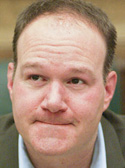 Photo
YOUNGSTOWN
City council gave permission for the park and recreation commission to seek proposals from firms to develop a comprehensive plan for Youngstown's park system.
What is uncertain is when — or even if — a firm would be selected.
"Nothing is being spent," said Councilman Paul Drennen, D-5th and chairman of the legislative body's park and playgrounds committee. "Council will need to approve allocating the money, and it won't happen right away."
The legislation, approved Wednesday by city council, "is not to enter into a contract, but to find out what will be the cost [of a study] and how to proceed," Drennen said.
What could cause a delay or not moving ahead with selecting a firm for a park plan, council members say, is the city hiring an agency to provide overall planning services.
A firm to handle planning should be hired by June or July, city officials say.
The park and recreation commission wants a comprehensive plan for its 45 properties. A plan would help determine what properties to use and expand, and what to eliminate, said Robert Burke, park and recreation director.
City council hired Youngstown State University's Center for Urban and Regional Studies in January to do demographic work of city park properties to determine if there are enough people using those facilities.
The YSU work will be done in June and July with results provided shortly thereafter.
Of the city's 45 properties, 33 are used for park and recreational purposes. The others are undeveloped land, a cemetery, various islands along Fifth Avenue, and a closed public swimming pool.
Also Wednesday, council voted 5-2 to ratify the Mahoning County Solid Waste Management District's financial plan.
The plan received some opposition and plenty of questions from council members, who are concerned the city won't receive the money it needs to run its litter control program.
Louis Vega, the county solid waste district's interim director, said the agency can't guarantee fully funding the city litter control program budget, which is $210,000 this year.
That's because revenue is based on tipping fees paid at landfills in the county, he said. If that amount declines, less will be available, he said.
In order for the county to maintain control over the tipping fees — about $2.4 million annually — it needed the approval of Youngstown, Vega said.
Without that approval, the state Environmental Protection Agency would have control over how the county's tipping fees were spent, and would likely wipe out all money going to Youngstown's litter control, Vega said.