Warriors Inc. mentors youth and builds community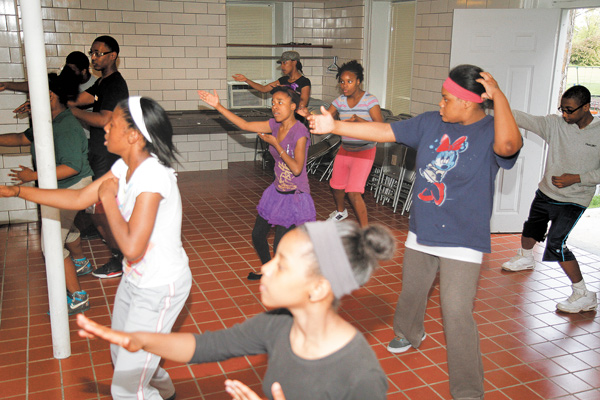 ---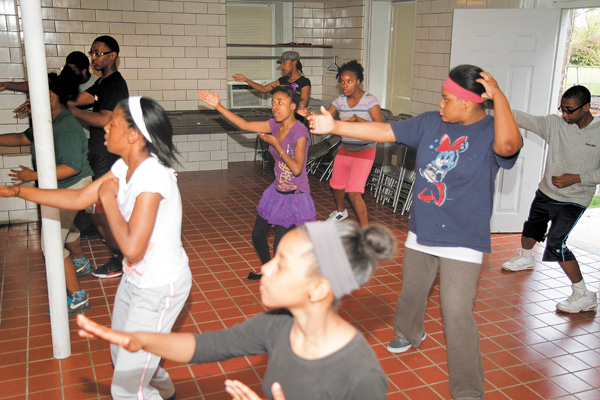 Photo
Members of Expressions for Life, a program of Warriors Inc., rehearse for the Warriors Inc. parade at 10 a.m. Saturday starting at Midlothian and Market streets in Youngstown. The faith-based organization offers an array of programs for youths and adults.
By LINDA M. LINONIS
Youngstown
Warriors Inc., a faith-based organization that mentors youths and adults, bases its name on passages in the Bible.
"Put on the whole armour of God ..." is from Ephesians 6 with other passages mentioning "shield of God" and "breastplate of righteousness," while Nehemiah 4:14 instructs "fight for your brethren." The references allude to warriors for God.
Many Warriors activities are recreational, but they develop life skills such as critical thinking, responsibility, accountability, goal setting, decision making, self-esteem and leadership ability.
Joe McGeorge, executive director, and Wendy Robinson, community-ministry liaison, recently discussed the program. McGeorge, who has led the organization for 14 years, retired from the U.S. Marine Corps. Robinson has a background in social work and mental health.
McGeorge said the origin of Warriors was in the Greater Youngstown Coalition of Christians, now disbanded, around 1996. "God led me here," McGeorge said of his affiliation with Warriors. "I wanted a job I could do as a ministry," he said.
McGeorge said Warriors offers "nontraditional" activities. He said duplicating programs offered by others doesn't give youths enough choices. "We want to build character and integrity through Christ-centered programs," he said.
"Warriors aims to teach young people how to be leaders in life and instills qualities that they carry with them all through life," Robinson said. When speakers address a Warriors program or youths are involved in an activity, such as volunteering at the Rescue Mission of Mahoning Valley, Robinson said she enourages youths to introduce themselves to new people. "I tell them, 'Don't miss an opportunity to leave an impression,'" she said.
Though Warriors offers many youth activities, young adults up to age 25 may participate in some programs. There also are volunteer and mentoring opportunities for adults. Community programs geared to adults include nutrition, computers, financial literacy, parenting and life skills.
The Christian-oriented community organization based on the South Side will begin its 10-week summer program June 10. Parents and guardians must register children for programs. They include:
Bike Club, which educates youths about safe bicycle riding, pedals locally and outside the Valley. About 30 participate to socialize and exercise.
Chess Club promotes playing the game "as a tool for mental development," such as critical thinking." "The game correlates to life in planning ahead and being accountable for your actions," Robinson said.
Expressions for Life is a vehicle for self-expression and creativity through dance, writing, poetry, photography, cartooning, drama and theater.
Financial Literacy helps youths make sound financial decisions based on planning and goal setting.
Gardening Club teaches youths to "understand the earth's valuable resources."
Hooked on Fishing, Not Drugs is based on an Ohio wildlife program to develop fishing techniques and teach water safety. A fishing derby is set for Aug. 9 at Crandall Park.
Mentoring Program for 14- to 21-year-olds who are helped by adult mentors to make good decisions and face challenges.
For 9- to 25-year-olds, Totally You Girl builds self-esteem while focusing on social, physical and spiritual needs, and Warriors of Manhood emphasizes honor and integrity. The two programs, numbering 50-plus, are grouped by age ranges.
Youth Leadership Training develops skills in young people so that they are positive examples at school, in the community, at home and at jobs.