Poland Twp., school district to hire resource officer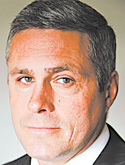 ---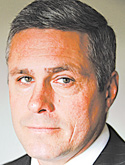 Photo
By JOE GORMAN
POLAND
The township police department and the school district are teaming up to apply for funds to hire a school resource officer.
Township Police Chief Brian Goodin said Tuesday he had just sent the application into the federal Department of Justice for an officer to be placed in the district's buildings.
They are eligible for up to $125,000 for three years to fund the position, with the stipulation that the officer stay on for at least a year after the grant expires.
Goodin said if the grant is awarded but not fully funded, the district and the department have an agreement to split the remaining costs evenly.
Interim school Superintendent Don Dailey said the officer probably would be based at the high school but also will visit the district's three elementary schools and the middle-school complex.
Dailey said that he wants an officer to provide extra security, especially in the wake of several school incidents across the country within the past year. But he also said besides security, the officer's job description will also be to get to know students and employees — which could allow them to gauge the pulse of the student body and the community in general.
"He's sort of a police officer and a counselor," Dailey said.
Dailey said it was township trustees who approached him with the idea, and he said he agreed.
"We were certainly on board with it," Dailey said.
Goodin said he also wants the officer to interact with students and be a sounding board for them. He said the department and the district shared an officer in 2001 but that program was discontinued because of financial problems in the district.
The department currently has 11 full-time and six part-time officers, Goodin said. He said an officer retired in December, and he hired an officer to take his place in April.
Goodin said he will not know until October if the grant application is approved.