Youngstown prepares to hire a firm to provide planning services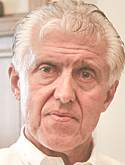 ---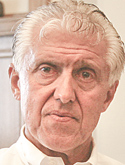 Photo
YOUNGSTOWN
The city will advertise as early as today for proposals from firms to provide planning services at a cost of up to $200,000 a year.
A company is expected to be hired in June or July.
City officials were finalizing the paperwork seeking requests for the planning work late Tuesday with the expectation of having it ready to be advertised between today and Friday, said Finance Director David Bozanich.
Moving ahead with hiring a planning firm is "long overdue," said Mayor Charles Sammarone. "We need to have plans in place to rebuild our neighborhoods."
The city plans to hire a planning consulting firm by June or July, Bozanich said.
The annual expense for a firm would be about $150,000 to $200,000, he said.
City council approved legislation last month to hire a firm for about $100,000 for the rest of this year.
The city has been without a planner since March 2009 when Anthony Kobak left after nine years on the job.
That work has been largely ignored with employees in the zoning department and Community Development Agency doing what they can to fill the void.
But that hasn't worked, Sammarone said.
"We have to figure out ways to get people to stop leaving the city," Sammarone said. "The biggest thing today is we're losing population. We need to keep improving and strengthening neighborhoods through code enforcement and demolitions if we're going to move forward."
The city's population has declined by 18.9 percent since 2000 and is at 66,545 as of 2011, according to a recent estimate by the American Community Survey on behalf of the U.S. Census Bureau. Except for Detroit and Gary, Ind., Youngstown had the largest population decline in the nation of any city with at least 50,000 residents between 2000 and 2011, according to the estimate.
Other Ohio cities in the national top 10 in population decline include Cleveland, Dayton, Cincinnati, Canton and Toledo. Also, Akron, Lorain and Parma are in the top 18.
The firm hired by Youngstown will "see how we can rebuild neighborhoods and any other issues that surface," Sammarone said. "They will need to be flexible."
City officials decided to select a consulting firm rather than hire a planner as the former will provide more comprehensive service than one person, Sammarone said. Also, it would be too expensive for the city to rebuild its planning depart- ment with additional employees, he said.