Mancini film set for release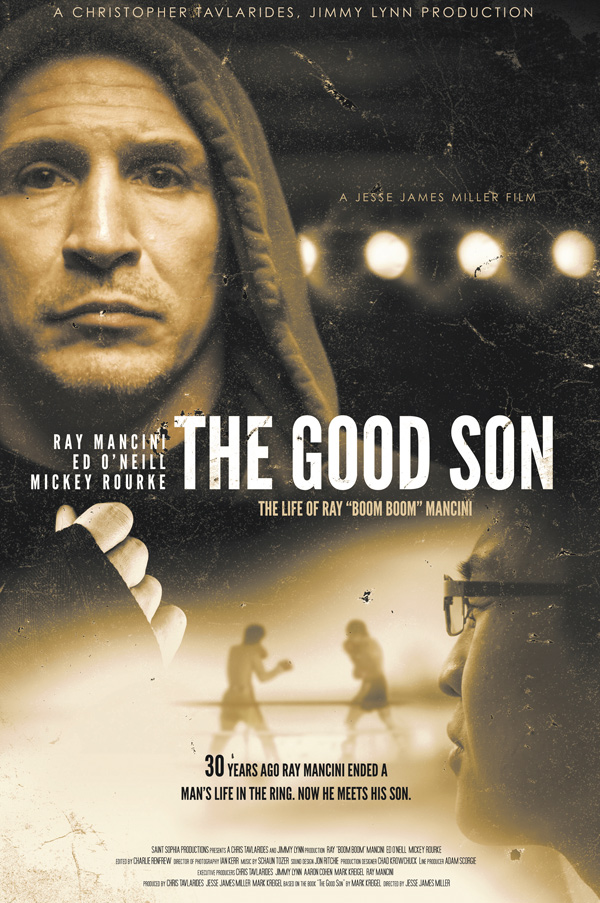 ---
'The Good Son' to be available on demand and in select theaters
Staff report
Ray Mancini's life story, immortalized on film in "The Good Son: The Ray Mancini Story," soon will be available on Ultra Video on Demand (VOD) and is set for theatrical release later this summer.
The film traces the story of Mancini, the former lightweight boxer from Youngstown as he grew up and became a world champion.
SnagFilms has acquired the exclusive U.S. distribution rights — theatrical, digital, home video and television — to the documentary, which is based on the book of the same name by Mark Kriegel. After a strong festival run including screenings at The Hamptons International Film Festival and The Philadelphia Film Festival, the film will be released on Ultra VOD on July 16 and will hit theaters on Aug. 9.
The movie premiered in Youngstown, Mancini's hometown, on Sept. 28, 2012. The former boxer was joined by Kriegel and an invitation-only crowd of 600 for the first screening of the movie at the De Yor Performing Arts Center.
Now, seven months later, the general public is about to get its first look at the film.
"I am happy to partner with SnagFilms and be given the opportunity to share my story with a wider audience," Mancini said. "I'm excited that the video on demand and theatrical distribution strategy they have developed for us will ensure that the largest possible audience can see the movie."
Mancini was in the area Monday. He signed copies of the book at Park Vista.
Mancini's vow to win a championship for his father, Lenny, the original "Boom Boom," captivated the country. On the cusp of breakout celebrity, Ray fought Korean challenger Duk Koo Kim in an epic bout that left Kim in a fatal coma, and changed Mancini's life and boxing itself. The film documents Mancini's meeting with Kim's fianc e and the son he never knew.
"'The Good Son' shows the power of family and the struggles of working people, the appeal of celebrity and the risks of fame, and most of all, the bonds between fathers and sons," SnagFilms CEO Rick Allen said. "When the film brings together the Mancini and Kim families, the competing emotions of revenge or forgiveness make for a climax more powerful than Hollywood could manufacture. It is a story we are proud to bring to audiences across the country. "
Fellow Youngstown native Ed O'Neill, the star of hit television shows "Married with Children" and "Modern Family" appears in the documentary, along with boxing legend Sugar Ray Leonard, actor and fighter Mickey Rourke and all of the surviving central characters. The project was developed and produced by Chris Tavlarides and Jimmy Lynn.
"The Good Son" will be available to rent on VOD via cable and satellite providers and iTunes on July 16. A theatrical opening in select theaters nationwide is set for Aug. 9. Gathr will handle theatrical distribution on behalf of SnagFilms.
For more information on the film, visit www.snagfilms.com/thegoodson.