Defendant still faces possible death sentence, judge rules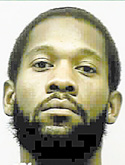 ---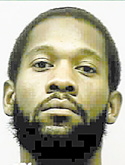 Photo
YOUNGSTOWN
Aubrey F. Toney will still face a potential death sentence when he goes on trial for the Sept. 25, 2010, shooting death of Thomas Repchic, a judge has ruled.
On Monday, Judge Maureen A. Sweeney of Mahoning County Common Pleas Court overruled a motion by Toney's lawyers to dismiss the death-penalty specification against their client. The jury trial for Toney, 32, of West Judson Avenue, who is charged with aggravated murder, attempted murder and two counts of felonious assault with firearm specifications, is to begin July 15.
The defense lawyers, John B. Juhasz and Paul C. Conn, argued that Ohio's death penalty is racially discriminatory, violates the equal-protection clause of the U.S. Constitution and imposes cruel and unusual punishment.
In her judgment entry, Judge Sweeney wrote that she agrees with the defense that she "has an obligation to act as a constitutional backstop and make sure that there is no risk of discriminatory imposition of the death penalty."
She added that defense counsel has a duty "to question any aspect of a death-penalty case in a proper motion to make the court aware of a possible error," so she has not and will not limit the number or length of defense motions.
The defense lawyers said there are "two separate penalty systems in America, one for those accused of killing blacks, and another for those accused of killing whites." The defense lawyers also said: "A person who kills a white person, rather than a black or minority, is almost twice as likely to receive the death penalty."
But Judge Sweeney said the defense has failed "to present any statistical data regarding the percentage of crime committed by the various ethnic races." For example, if 90 percent of defendants charged with aggravated murder were black, "then it would logically follow that a greater percentage of African Americans would be indicted with a death-penalty specification," the judge wrote.
Repchic was white, and Toney is black.
The death specification says Toney killed Repchic while trying to kill two or more people.
Repchic, 74, of Trenton Avenue, was the victim of a drive-by shooting at Market Street and Southern Boulevard in the city's Uptown district.
His wife, Jacqueline, then also 74, suffered a gunshot wound to her leg, which required that it be amputated.
Toney's co-defendant, Kevin D. Agee Jr., 28, of Garfield Avenue, was convicted by a jury last year of murder, attempted murder, and two counts of felonious assault with firearm specifications. Judge Sweeney sentenced him to 39 years to life in prison.
Police said the shooting was a case of mistaken identity, and that the defendants were looking to shoot two other men who drove a car similar to that of the Repchics.