Meeting will focus on future of Coitsville Presbyterian Church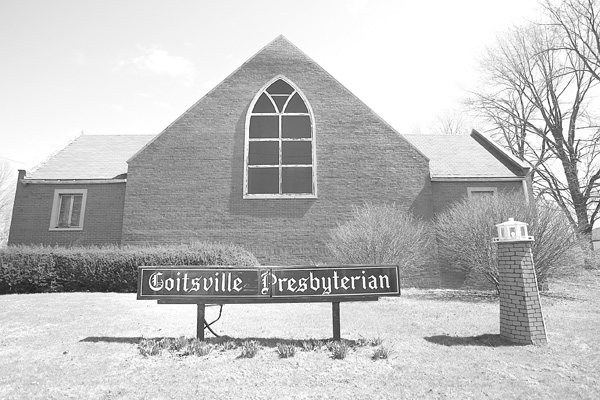 ---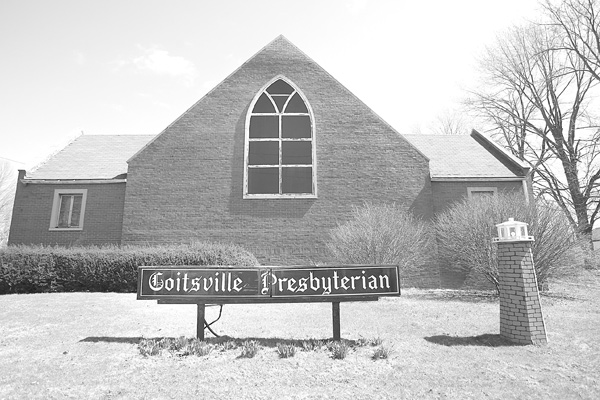 Photo
The historic Coitsville Presbyterian Church on state Route 616 near Route 422 has closed after 177 years in the community. Some consider it a site worthy of historic preservation and a new use.
By LINDA M. LINONIS
coitsville
Coitsville Presbyterian Church, which conducted its final service April 14, may see a rebirth.
A meeting is planned for 11 a.m. May 25 at the closed worship site, 91 Coitsville-Hubbard Road, to discuss the future of the church, a landmark in the township for 177 years.
The session, which is open to all interested people, will be to "brainstorm ideas," said Phyllis Johnson, a township trustee since 2002. She's also interested as a member who attended the church.
Johnson said Richard Scarsella of Sacred Places Dialogue will lead the meeting. Sacred Places Dialogue is based on a nationwide grass-roots movement on how to preserve or reinvent sacred sites that have served as houses of worship. Scarsella, president of the William Holmes McGuffey Historical Society, is interested in historic preservation.
The first church building, said to be of logs, was erected at the current location and used until the 1860s when a new structure was built using timbers from the original church.
Fire destroyed the church in 1934. Labotz Hall was constructed in two years, and in 1954 a new sanctuary was completed
Dwindling membership — the church officially had 18 members and about 20 who attended services — and finances were factors that led to it closing. "The membership just couldn't keep it going," Johnson said.
Johnson said her fellow trustees, Greg Haren and Gerald Backo, are aware of the meeting about the church's future and support the idea of trying to repurpose the building.
Johnson said the idea of a community center or site for Coitsville Historical Society has been mentioned. She said the historical society floundered when its president died.
"We do have people in the township interested in restarting the organization," she said. "There is interest."
Johnson mentioned that William Holmes McGuffey, namesake of a Valley historical society and author of the McGuffey Readers, was born in Coitsville.
She noted there is a landmark on McGuffey Road but nothing else that pays tribute to his hometown.
"There's a possible tie to McGuffey," she said.
The trustee said tackling such a project is not without challenges.
"Money is an issue," she said. The septic system needs to be replaced with a sanitary sewer and there are other things that need to be repaired.
Organized on April 12, 1836, the church holds the distinction of being one of five pioneer Presbyterian churches established in the Mahoning Valley by Scotch-Irish settlers.
The original deed bears the names of John Bell, John Jackson and George Harris, trustees of Coitsville Presbyterian Society.
The Coitsville Commission of Eastminster Presbytery will oversee the liquidation of assets including sale of the church property.