Flick goes from Youngstown to Cooperstown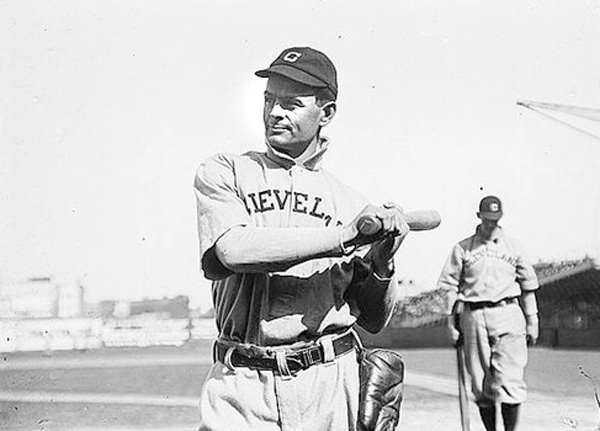 ---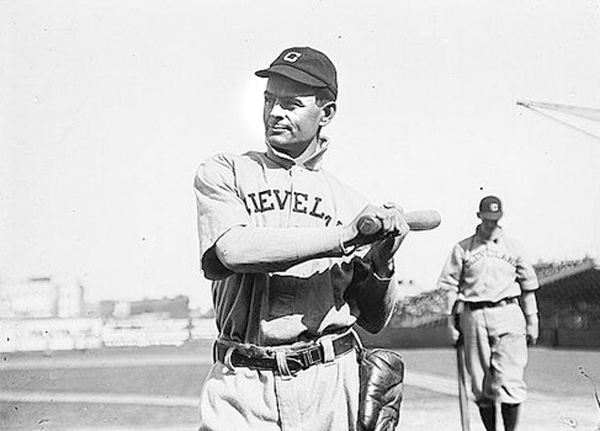 Photo
Elmer Flick, who was elected to the Baseball Hall of Fame by the Veterans Committee in 1963, began his professional career with the Youngstown Puddlers of the Class C Inter-State League.
By Doug Chapin
The Mahoning Valley has had its share of representation in Major League Baseball from Bill White to Dave Dravecky, from Andy Kosco to Ed Stroud, from Red Ames to George Burns and many others.
One connection to Youngstown — to a Hall of Famer no less — is one that is unknown to most.
Elmer Flick, who was inducted in 1963 into the Baseball Hall of Fame by the Veterans Committee, began his professional career in Youngstown in 1896.
"He invited himself to a tryout at Youngstown. He found out who the manager was and went to visit the guy," said Charles Chubb, Flick's grandson. "The manager asked if he had anyone to recommend him and he said no. But the manager gave him a tryout anyway."
Flick, a native of Bedford, played just one season for the Youngstown Puddlers of the Class C Inter-State League. He moved on to Dayton of the Inter-State League the following season and then began his Major League career with the Phillies in 1898.
For years Flick was the answer to the trivia question, "Who won a league batting title with the lowest average?" His .308 average in 1905 led the National League and the distinction held until Carl Yastrzemski led the AL in 1968 with a .301 mark.
Among Flick's other accomplishments was leading the National League in home runs in 1900, sort of.
"He had a cup from 1900 for being the home run champion. I have it in my possession now," Chubb said. "They took some home runs away from my grandfather and named Herman Long the winner. My grandfather said, 'I have the cup but he has the record.'"
Flick also is known as the player his team would not trade straight up for all-time great Ty Cobb.
A Society for American Baseball Research (SABR) biography on Flick reports that during spring training of 1907 the Detroit Tigers offered a young Cobb, already a somewhat troublesome player, to Cleveland for Flick, an offer Cleveland management refused.
At the time Flick was coming off his 10th straight season with at least 450 at bats and a batting average of no lower than .296 (his career mark was .313 over 13 seasons and 5,597 at bats). During his years with the Philadelphia Phillies (1898-1901) and Cleveland (called the Blues, Bronchos and Naps during that time) from 1902-10, Flick won a batting title and led his league in steals twice, in triples three times, and one time each in runs scored, runs batted in and slugging percentage.
"My grandfather won the batting title in 1905. Ty Cobb was a rookie the next year and he had some personal issues. He got in fights with teammates and others," Chubb said. "In the spring of 1907 the Tigers wanted to trade Cobb to Cleveland for Elmer Flick even up.
"Ty Cobb died in 1961. When people were doing his eulogy, looking up what a great hitter he was, they came across this trade which Cleveland turned down. Then they said, 'Who's Elmer Flick?' So they started looking up the records of Elmer Flick."
Flick's case was championed by a number of baseball people, including Branch Rickey, and he entered the Hall of Fame two years later at the age of 87.
Chubb, who lives in Florida now, was 14 at the time of the induction but he remembers it well.
"In his induction speech he mentioned me," he said. "Not by name, but he said 'I have a 14-year-old grandson and he was in there [Hall of Fame] for five hours and we had a hard time getting him out. Then he wanted to go back in.'"
During his season in Youngstown Flick was moved to the outfield from catcher, the position he had played at Bedford High School and with the Bedford town team.
According to the SABR biography, written by Angelo Louisa, Flick's fielding percentage was .826. His biggest difficulty, according to Louisa, was judging the distance of fly balls. However, the change did not affect his hitting, as he recorded a .438 batting average with five doubles, nine triples, and six home runs among his 57 hits.
As Flick described his Youngstown days to Brian Williams of the Cleveland Record in January 1963, "The manager told me that as an outfielder, I wasn't so hot ... then he added: 'But you can sure sting that ball.'"
Chubb said he and his family visited Flick quite often over the years for holidays and during summer vacation. Flick passed away in 1971.
"I remember asking him questions like, 'Who was the best pitcher you faced?'" he said. "He hesitated and said, 'Rube Waddell, when he was sober.'
"People would talk about the best hitter, the best overall player," Chubb continued. "At this time, Ted Williams was finishing his career and a lot of people thought it was Ted Williams. My grandfather would listen to people, like at a barbershop or something, and they would ask him. My grandfather said he never saw a better outfielder and player than Joe DiMaggio."
Illness caused Flick's early exit from baseball at the age of 36. He missed most of the 1908 season and parts of the next two before calling it quits after two years in the minors at Toledo.
But he stayed involved in the game after returning to his hometown where an effort to commemorate his career is coming to fruition in the form of a statue.
It is recognition long overdue for Flick's lengthy and impressive career — one that started right here in Youngstown.