Greatest Golfer set to par, tee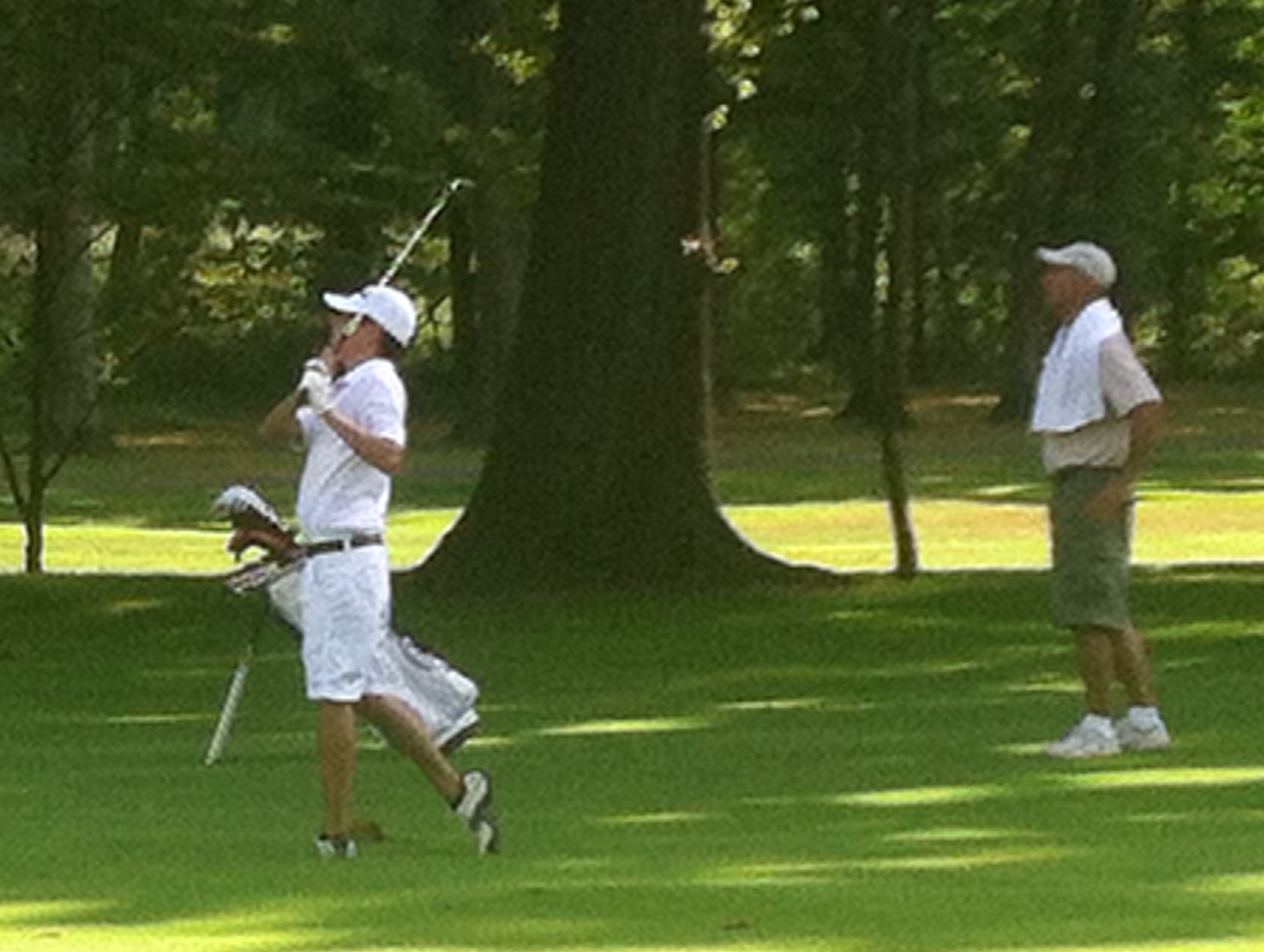 ---
Greatest Golfer of the Valley junior bracket - begins May 25
By Brandon Judeh
Anyone who has ever picked up a golf club knows that the game can be a fun, relaxing and sometimes frustrating piece of art.
It can also make you feel like a kid again.
Which is fitting as the 2013 Greatest Golfer of the Valley, presented by Farmers National Bank, tees off with the junior bracket on May 25 at Pine Lakes Golf Club.
With the emergence of golf prodigies like Tiger Woods, Michelle Wie and Guan Tianlang over the years, the world of junior golf has hit an all-time high.
So has the realization of the hard work and dedication the youngsters must put in just to get an edge on the competition.
Juggling schoolwork, friends and golf is nothing new to local golfer Christina Cooper. The 16-year-old says it is often tough to balance her time as she looks to become one of the Valley's Greatest.
"Now that the weather is nice, I like to go straight to the course after school," Cooper said. "Right now, I'm working on my time management while trying to maintain my GPA."
Maintaining this balance becomes even harder while traveling. Cooper has played in tournaments throughout the United States, including South Carolina, Kentucky and Michigan.
"I practice and play as much as I can," she said. "My sessions are longer during the summer when school is out."
Cooper, who finished second in last year's tournament, grew up around golf.
Her grandfather, Dom Vechiarelli, who is also participating in The Greatest Golfer of the Valley, got Cooper into the game when she was just 6 years old and she has never looked back.
"My cousin, Maria Mancini, who plays golf for Indiana University, my swing coach Joe Allen and my mom have all pushed me to be the player that I am today. I am so thankful for that because I want to play golf when I go to college," added Cooper.
Western Reserve's Nolan Snyder shares a similar story.
The 16-year-old is entering his third Greatest Golfer tournament and has set the bar high.
"My goal is to win," he said. "I played well last year, but I want to put together a complete 18 holes and improve on last year."
Snyder, whose brother Payton will be playing golf for the California (Pa.) University, also finds it somewhat tricky to balance golf, school and friendships.
"It can be a challenge because you have to play every day in order to keep up and get better," Snyder said. "You have to be 100 percent dedicated."
Things can be hectic from a parent's point of view as well. Nolan's father, Brian, says traveling from event to event is costly. The reason he loves the Greatest Golfer tournament so much is everything is here in the Mahoning Valley.
"The tournament is great," Brian Snyder said. "It allows me to spend more time watching my son rather than driving and then sitting and waiting. It's inexpensive and everything is pretty much right here in our backyard."
The Vindicator's Greatest Golfer of the Valley is entering its fourth season. The event gives players of all age and skill levels a chance to compete against one another on some of the area's top courses.
Other junior Greatest Golfer events are set for June 8 at Mohawk Trails, June 24 at Salem Golf Club and June 28 at Tam O'Shanter. Qualifiers are scheduled July 1 (girls) and July 2 (boys) at Diamond Back amd July 8 (boys) and July 12 (girls) at Tamer Win Golf & Country Club.
The adult Greatest Golfer events are set for Aug. 23-25 at The Lake Club, Trumbull Country Club, Mill Creek Golf Course, Youngstown Country Club, Tippecanoe Country Club and Oak Tree Country Club.
New this year is a Greatest Scramble Challenge featuring Jason Kokrak.
All registrations, for juniors and adults, are being accepted now through Vindy.com.