Nicole LaRocca, Mark Schroedel wedding date set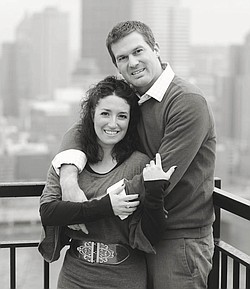 Photo
Nicole LaRocca and Mark Schroedel
YOUNGSTOWN
Joseph and Kathleen LaRocca of Youngstown are announcing the engagement of their daughter, Nicole LaRocca, and Mark Schroedel, both of Charlotte, N.C. Parents of the future groom are Karl and Suzanne Schroedel of Hilton Head, S.C.
The couple are planning a 2 p.m. open wedding July 6 at Our Lady of Mount Carmel Church. Invitations will be extended for a reception to honor the couple at Leo's Ristorante in Warren.
The bride-elect received a bachelor's degree in special education from Baldwin Wallace University and a master's degree in curriculum and instruction: reading from Grand Canyon University. She is an eighth-grade special education teacher for Union County Public Schools in North Carolina.
Her fianc received a bachelor's degree in marketing and management from Kent State University. He is an account executive with Tech USA in Charlotte.