Miss Seckler, Mr. Carrabbia wedding date set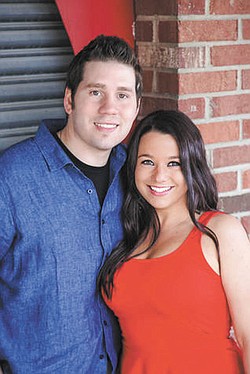 Photo
Joseph A. Carrabia and Brooke N. Seckler
AUSTINTOWN
Christina Landis, mother of the bride-elect and Rinaldo and Marian Carrabbia, parents of the future groom, all of Austintown, are announcing the engagement of their children, Brooke Nicole Seckler of Canfield, and Joseph Albert Carrabbia of Poland. Carl Seckler, father of the future bride, is deceased.
Our Lady of Mount Carmel Church in Youngstown will be the setting of the June 21 exchange of vows. A reception will follow at The Georgetown in Youngstown. Invitations will be issued.
Miss Seckler is studying for her master's degree in occupational therapy at Chatham University. She is a waitress at Stonebridge Grille and Tavern in Boardman.
Her fianc is studying for his master's degree in theology and Christian ministry at Franciscan University of Steubenville. He is a salesman at AT&T.