Fawcett-Benson exchange of vows set for June 15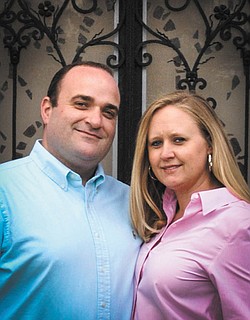 Photo
Lucas Benson and Elizabeth Fawcett
YOUNGSTOWN
Mr. and Mrs. Michael Fawcett are announcing the engagement of their daughter, Elizabeth Fawcett, and Lucas Benson. Parents of the future groom are Mr. and Mrs. Richard Benson. All of them reside in Youngstown.
An open wedding ceremony is planned for 1:30 p.m. June 15 at St. Edward Church. A reception will follow at Yankee Lake Ballroom in Brookfield. Invitations will be issued.
The bride-elect earned a bachelor's degree in communications from Youngstown State University. She is a partner with Liberty Environmental Services.
Her fianc is studying economics at YSU and is expected to graduate in December.