Crum-Henin wedding date is set for Aug. 17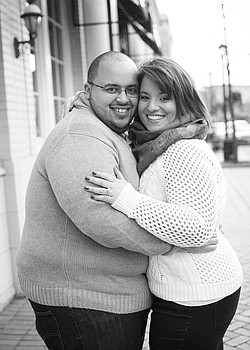 Photo
Freddy Henin and Danyelle Crum
Danyelle Crum of Youngstown and Freddy Henin of Canfield are announcing their engagement.
Parents of the bride-elect are Don and JoAnn Crum of Youngstown. The future groom is the son of Wafik and Hala Henin of Canfield.
The couple are planning a 1:30 p.m. wedding Aug. 17 at Crossroads Church in Austintown.
A reception will follow at the Maronite Center, Youngstown. Invitations will be issued for the wedding and reception.
The future bride received an elementary education degree from Liberty University in Lynchburg, Va. She is a response to intervention tutor for Austintown schools.
The prospective groom received a computer engineering degree from Youngstown State University. He is a software developer for Empyra in Youngstown.