Outcome of mayoral race a surprise
Published: 5/10/13 @ 12:00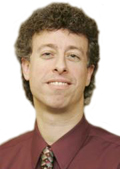 By David Skolnick (Contact)
A fond farewell: This is the last day at The Vindicator for Dennis Mangan, the newspaper's editorial page editor. Dennis is retiring after more than 41 years working here. At times, my columns can be a little, uh, unusual, yet Dennis always allowed me to write whatever I wanted. He always left somewhat obscure references in my columns, typically after checking to see from where they originated.
I've sat through hundreds of editorial board interviews with Dennis, who's probably participated in thousands of them. His insight, intelligence, wit, knowledge, and tenacity will be missed as will his talent to write excellent editorials and columns.
Green Party: Thanks to a Green Party primary for Youngstown council president, the number of registered members of that political party in the city increased from 20 to 54, said Susie Beiersdorfer, who won the primary 42 to 8, beating Terrance P. Esarco.
There were some people, including myself, surprised by the results of the Democratic primary for Youngstown mayor.
Before the primary, several people asked me what I thought of the race.
Based on several factors — more money, more major endorsements and previous election results — I, and others, thought John A. McNally IV would win by 15 percent to 20 percent.
One Youngstown political insider told me McNally, a former Mahoning County commissioner and city law director, would beat City Council President Jamael Tito Brown by 50 percent.
In the end, McNally won by 2.29 percentage points, which is only 150 votes.
Take away McNally's strong showing in the predominately white 4th Ward on the city's West Side, and Brown would have won the primary by 663 votes. (Read my Sunday article to get an analysis of a ward-by-ward breakdown of the mayoral race.)
The primary results largely show those who reside in predominately white areas voted for McNally and those in predominately black areas voted for Brown.
That's been the case for years in Youngstown and the Mahoning Valley — and in many, many other places in this country — when there is a credible black candidate facing a credible white candidate for elected office.
A closer-than-expected Democratic primary win means McNally is vulnerable in the November general election.
Five independent mayoral candidates filed to run for mayor in the general election.
The five still need to have their candidacies certified by the county board of elections.
It's far too early to make predictions for a November election, and my track record with such matters is spotty at best.
But one positive going for McNally is four of the five independents — including his likely top two challengers, DeMaine Kitchen, the mayor's chief of staff/secretary, and former Police Chief Jimmy Hughes — are black.
Unless Kitchen or Hughes quits the race or one fails to get certified to the ballot, they'll split the black vote.
If they're both in the race, McNally will likely win the general election by a more comfortable margin than his 150-vote victory Tuesday.
In two conversations I've had with McNally since the primary, he recognizes that he must do something to step up his campaign if he's to win in November.
He just doesn't know what it is at this point.
"We need to get more people out [to vote] in the general," he said. "We'll have to do more register-to-vote efforts. But I'm not sure how you can convince more people to vote."
McNally said his campaign sent early-voter information to 2,200 registered voters who were likely to cast ballots in the primary.
Only 1,959 Democrats in the entire county voted early.
He'll probably use that strategy again for the general election, even with the so-so results.
McNally will also run commercials on television and radio, among other things, and work to come up with something else.
Don't Miss a Story
Sign up for our newsletter to receive daily news directly in your inbox.