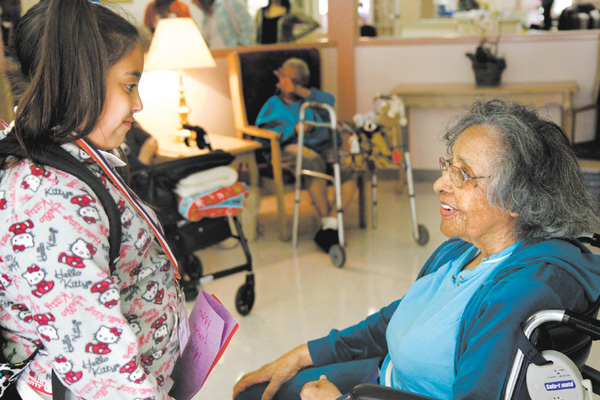 ---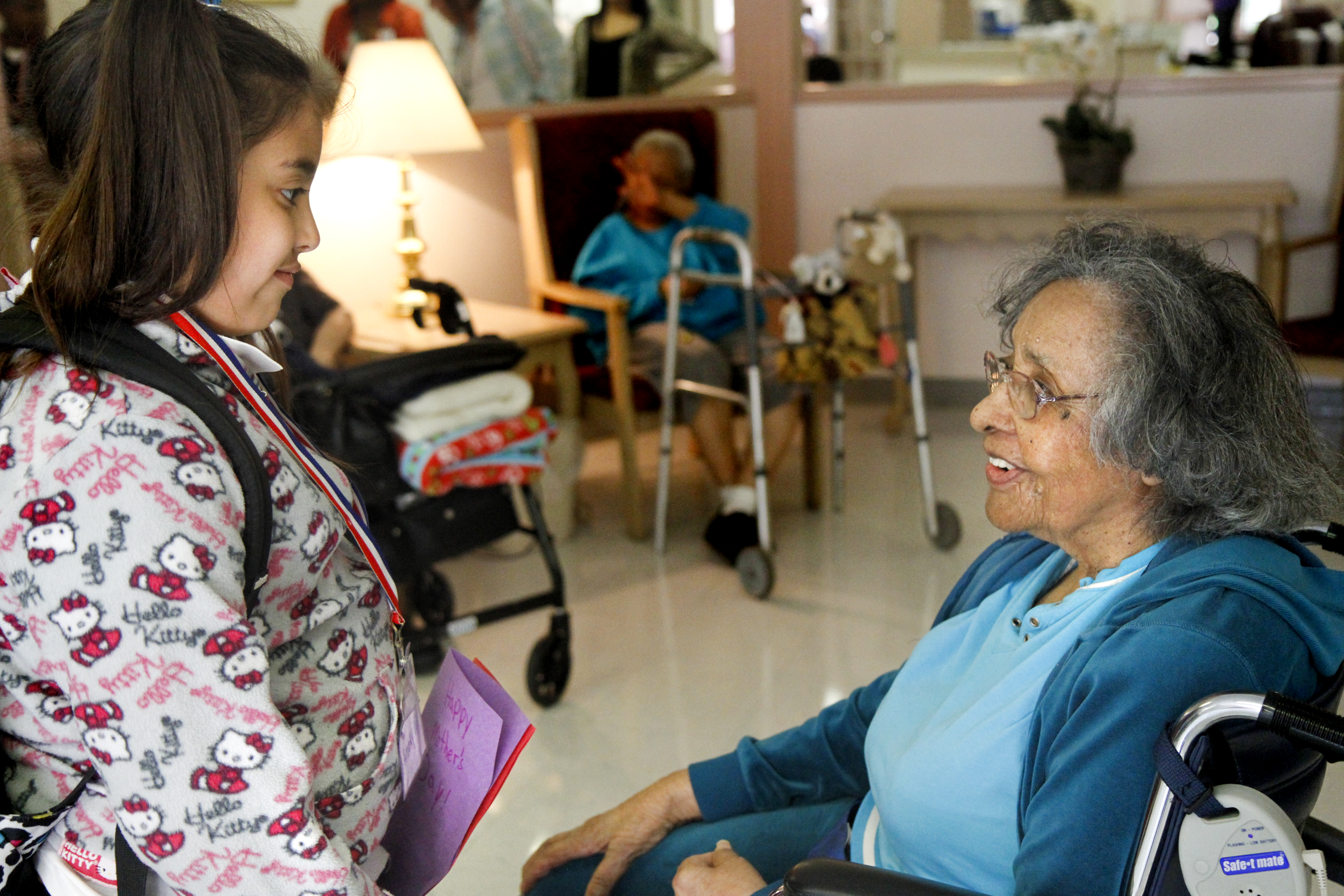 Photo
MADELYN P. HASTINGS | THE VINDICATOR (L-R) Third grader in the afte rschool program at Martin Luther King Elementary, Amaryllis Rivera, gives a Mother's Day card to Metlean Singleton, resident at Danridge Nursing Home in Youngstown. The kids involved with the after school program presented the ladies of Danridge Mother's Day cards, songs and poems.
By DENISE DICK
denise_dick@vindy.com
YOUNGSTOWN
Olive Dixon and Metlean Singleton left the television lounge of Danridge's Burgundi Manor with their laps full of Mother's Day cards.
They were gifts Thursday from the third- through fifth-graders in the after-school program at Martin Luther King Elementary School.
The students read poems, sang songs and chatted with the residents before presenting the cards.
"I love the children," Dixon said.
She planned to display the cards in her room.
"I'm going to put it in a frame," Dixon said, holding one.
Singleton planned to display the cards in her room, too, a few at a time.
"They're so sweet," she said of the students.
The Mother's Day program was the idea of Abdul Harris, who performs ministry work at Danridge and is activities director for the after-school program. It was the first time he arranged a Mother's Day event at the nursing home.
"I thought the residents would be so receptive to it," Harris said.
Fifth-graders Ashanti Harris, 11, Victoria Smith, 10, and Le'Aijah Harris, 9, performed R. Kelly's hit song "I Believe I Can Fly" with Ashanti belting out the lead.
Fifth-grader Bryangelyz Ramos, 10, read a poem she'd written inside of the Mother's Day card.
"A mother is all a child needs," she recited. "A child thinks her mother is really special."
She wrote the poem for the occasion and delivered her card to a woman who was seated behind a partition.
"I gave it to her," Bryangelyz said. "She was back where no one could see her."
She chatted with the other residents, too, striking up conversation with Dixon and whispering secrets.
Dixon enjoyed the attention.
"You're so pretty," she told the girl.
The program was a surprise for residents.
"I wish I would have known you were coming," Dixon said.
"It was a surprise," Bryangelyz explained. "We couldn't tell you — then it wouldn't be a surprise."