Austintown brings in new class of kindergarteners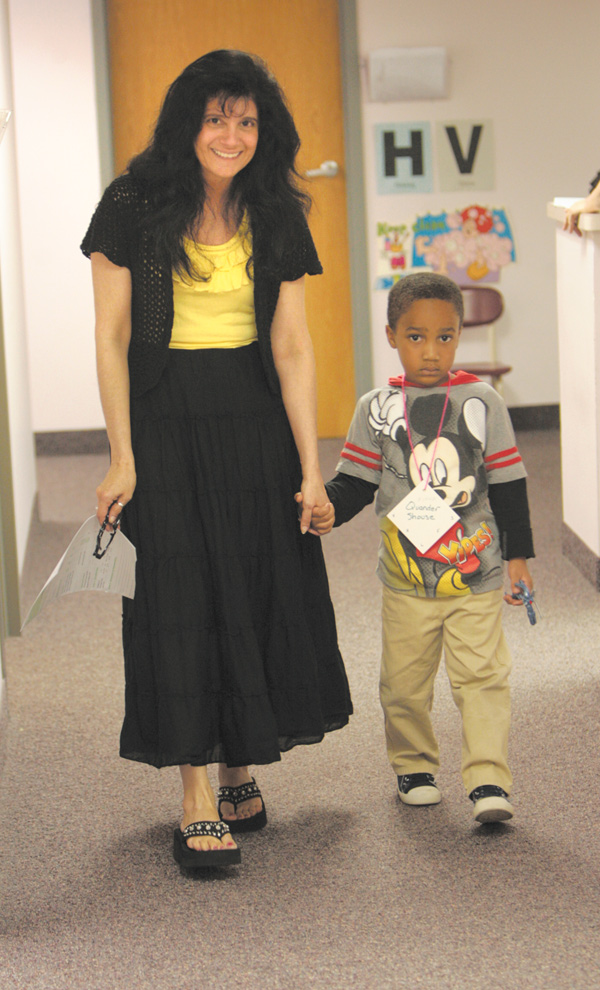 ---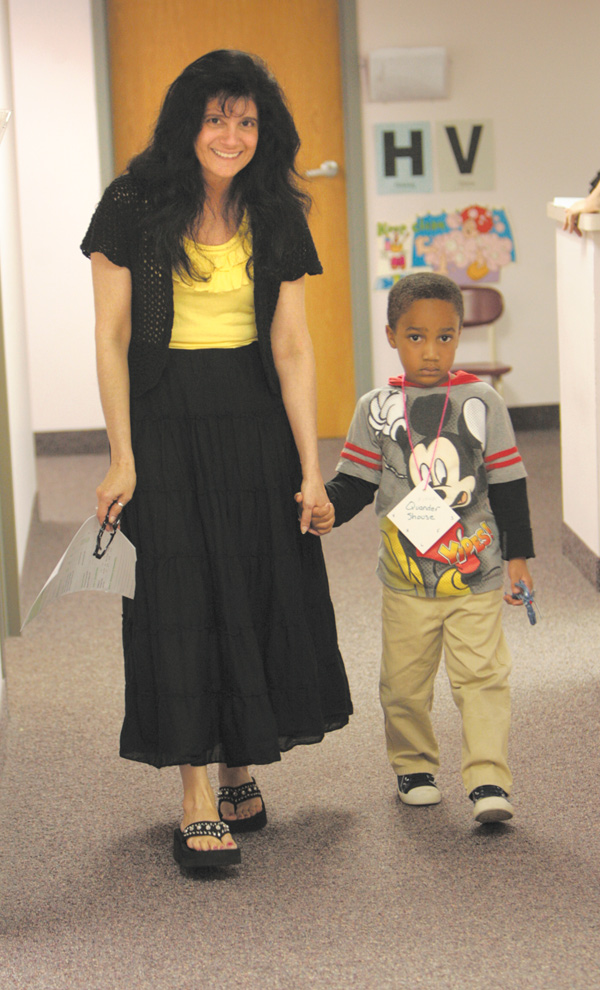 Photo
Sheila Palombo, who will be a kindergarten teacher at the new Austintown Elementary School, walks future kindergartner Quander Shouse through stations at kindergarten registration Thursday.
By Susan Tebben
AUSTINTOWN
In the lower level of Valley Care Health Center, future kindergarteners and their parents got their first taste of school life as they registered to be students in the Austintown School District.
New students went through a five-step process to get registered, including getting lessons about the food groups and vision, hearing, learning and speech tests, all while their parents filled out forms and made sure the paperwork was in order for their children to start school in September.
"These parents have choices about what school they go to, so this is a way of helping them out and seeing that they made the right choice," Paula Lipke, coordinator for the school district, said Thursday.
Valley Care donated the space they used to conduct registration, Lipke said.
Sheila Palombo, principal at Watson Elementary and future kindergarten principal at the new Austintown elementary school, organized the staff for testing, the food-service employees and the district nurses who came in to help. She also greeted every student as they came in for registration Tuesday, Wednesday and Thursday.
District officials traveled to preschools handing out packets about Austintown schools registration.
"It's nice to get to know the kids, and when they come to school, they know I'm their principal," Palombo said.
By the end of Thursday, Lipke said they would have registered about 300 students.
For first year parents, the registration process was intimidating but with all of the steps in one place, it made things easier.
"It's a personal challenge of letting the child go, but the school system has been great," said Sonia DiBlasio, whose daughter, Anna, is her first child.
DiBlasio also said she hopes the process continues next year, when her younger son starts school.