Published: Thu, May 9, 2013 @ 12:09 a.m.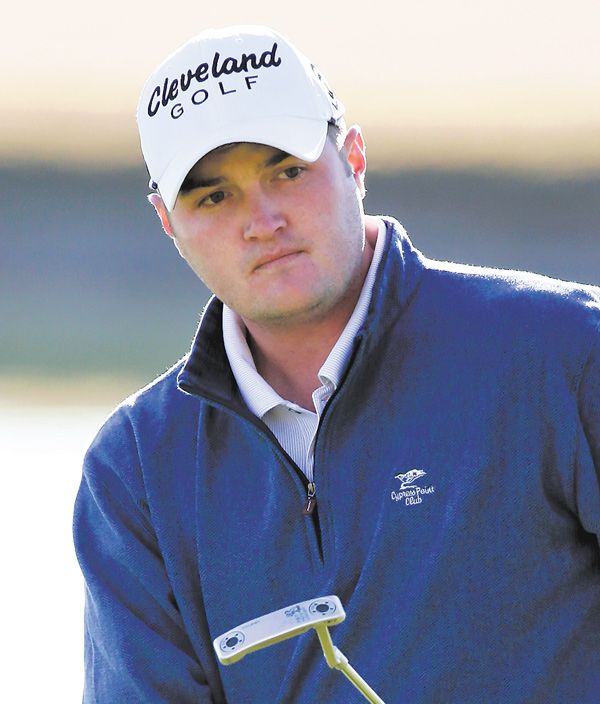 Photo
Warren JFK grad Jason Kokrak tees off today with the first group on the first tee for the first round of The Players Championship — the biggest tournament of his professional career.
By Joe Scalzo
Today's good news: Jason Kokrak will tee off with the first group on the first tee for the first round of the biggest tournament of his professional career.
The bad news? He's doing it at 7:15 a.m.
"Yeah, it's very early," he said. "I normally have a three-hour rule [to prepare], so I'll have a 4:30 wake-up call.
"I actually don't mind teeing off early. The problem is, I'm warming up in the dark. That kind of sucks."
That's his only complaint. The Warren native is playing in the Players Championship at TPC Sawgrass for the first time. The event has the biggest purse in golf ($9.5 million) and is often called the "fifth major," thanks to its challenging Pete Dye-designed course and a field that annually includes the top 50 golfers in the world.
"It makes you think, just like a lot of major championship golf courses," Kokrak said. "You have to step up and hit a golf shot and not just bail out. You have to execute your shots perfectly, or you're facing bogey or worse.
"I like tougher courses and it's a great championship golf course. They call it the fifth major and it deserves to be called that."
TPC Sawgrass also has one of the most famous par-3 holes in the world on No. 17: the "Island Green," a 172-yarder with a 78-foot long green.
"If you don't hit the green, you're in the water and you're re-teeing it," Kokrak said.
Kokrak enters this weekend's tournament ranked 98th in the FedEx Cup standings and 77th on the money list ($505,273). He spent last year — his first on the PGA Tour — trying to learn the courses and retain his card.
He's got bigger goals this season.
"I'm more worried about having a long career and winning on the PGA Tour than just becoming another player out here who makes money," he said. "I want to be one of the elite players."
Kokrak has three top-15 finishes so far this season and seemed headed for another one last weekend before firing a 8-over 80 in the final round of the Wells Fargo Championship. He was tied for 10th after Saturday.
Still, Kokrak said he's a much better player than he was a year ago, thanks to a better understanding of his game and the courses.
"Being a professional is much harder, much more demanding but there's also a comfort level, knowing I can play alongside these guys and beat most of these guys," he said.
Kokrak has had just four weekends off since January and admitted he's getting worn out. He told his agent and a group of friends if he got into The Memorial (Jack Nicklaus' event in Columbus from May 30-June 2), he was going to skip the Byron Nelson Championship in mid-May.
Well, guess what.
This story began with good news. And it ends with good news.
"I just got word that I'm in The Memorial," he said. "If I continue to play well, hopefully I can get another top-10 or a couple top-20s and lock up my card for next year. Just to put my mind at ease. Then I'll be able to freewheel it more and go for the win.
"I'm really looking forward to the rest of the year. I'm trying to be the model of consistency. That's not something I'm known for."