Second finalist for YSU president meets faculty, students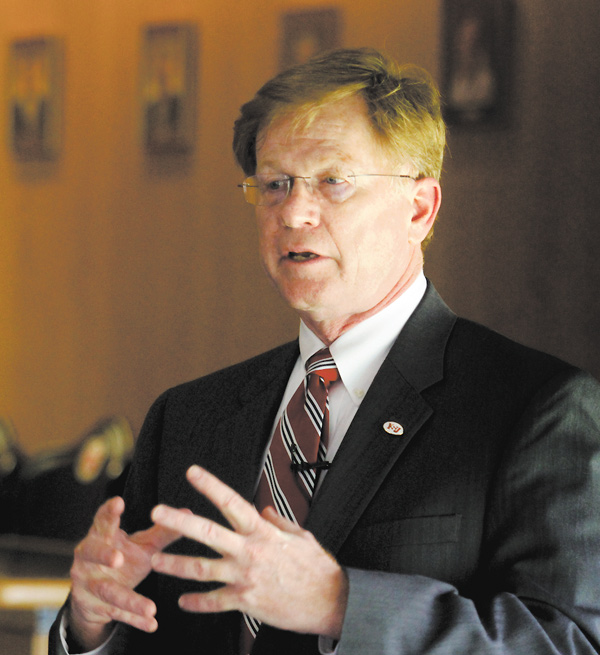 ---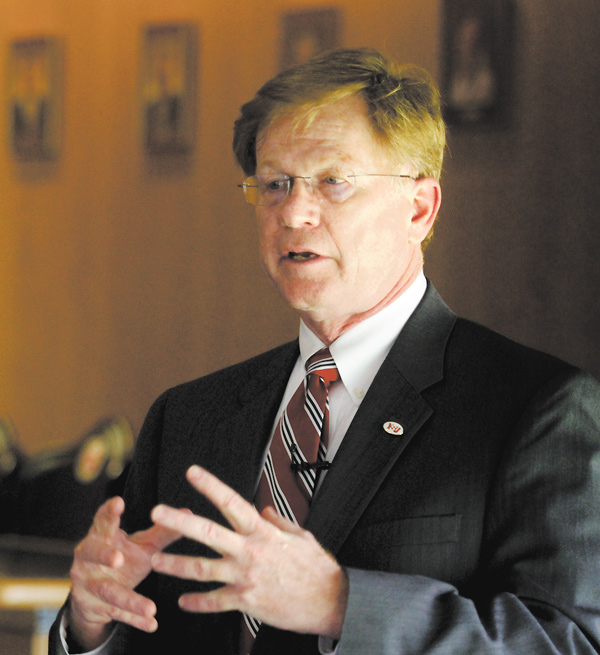 Photo
James Moran III, a finalist to be the next president of YSU, spoke Monday to attendees at a community forum.
By Denise Dick
Youngstown
James Moran III, the second of three finalists for Youngstown State University president, believes that if a university accepts a student, it has a responsibility to support that student.
The model of telling students at the start of their freshman year to look left and right and that two of them won't be there in four years is over.
"We have to say, 'Look to your left and to your right and each person is here to help you,'" Moran said.
Moran, vice chancellor for academic affairs and student affairs for the Pennsylvania State System of Higher Education, is the second finalist for the YSU president post to visit campus. He met Monday with forums of faculty, students and the university community before an evening invitation-only reception.
Randy Dunn, president of Murray State University in Murray, Ky., visited campus last week, and William Decatur, executive vice president for finance and administration of the Rhode Island School of Design in Providence, is scheduled to come to campus Wednesday.
Cynthia E. Anderson, president since 2010, is retiring July 1.
YSU trustees could decide Friday who the next president will be. A special meeting is set for 3 p.m.
Moran said his highest priority if selected would be student retention.
He previously served a year as interim president of Edinboro University, where he said 8 percent of students in their first semester had a grade-point average of less than 1.0.
"It was not a low-ability issue," Moran said. "It was a transition issue."
The university hired support counselors to help those students, which in turn improved retention by 3 percent, he said.
Sophomore Eric Shehadi of McDonald and senior Jarrett Scacchetti of Canfield were among the roughly 40 students at Monday's forum. They both attended last week's session with Dunn as well.
Shehadi, a mathematics major, liked that Moran was student-focused.
Scacchetti likes Dunn's plan for boosting enrollment by targeting international and out-of-state students. He also said he likes Moran's ideas and goals.
Moran told attendees at each of Monday's forums that in his positions, he viewed every decision in terms of whether it would benefit students.
It's also important to close the graduation gap for both low-income students and students from under-represented minorities, the finalist said.