Mr., Mrs. Stubbs mark milestone: 50th anniversary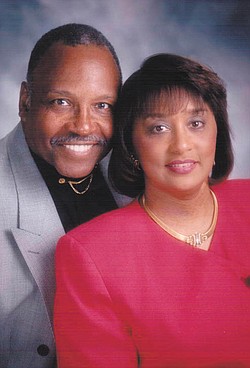 Photo
Mr. and Mrs. Henry Stubbs Sr.
YOUNGSTOWN
Mr. and Mrs. Henry Stubbs Sr. were honored May 4 at Blue Wolf in Boardman for their 50th wedding anniversary.
Barbara Fleeton, Craig Stubbs, Hank Stubbs and Albert Jackson hosted the celebration.
The former Marva Little married Mr. Stubbs on May 4, 1963, in Youngstown.
Their children are Henry Stubbs III of Boardman, Douglas C. Stubbs of Austintown and Christa Stubbs of Youngstown. There are four grandchildren.
The couple are Jehovah's Witnesses.
Mrs. Stubbs was a nurse for Youngstown City Schools before retiring in 2012.
Mr. Stubbs was a utility person for General Motors in Lordstown before retiring in 1998. He is a U.S. Army veteran.