Gerberry-Kies date chosen, to wed July 5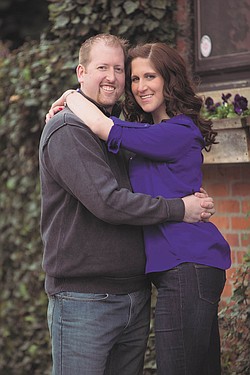 Photo
Andrew Kies and Deanna Gerberry
AUSTINTOWN
Ronald and Kathy Gerberry of Austintown are announcing the engagement of their daughter, Deanna Gerberry of Columbus, and Andrew Kies of Dayton.
Parents of the future groom are Paul and Kathy Kies of Utica, Mich.
The couple are planning to exchange vows at 3:30 p.m. July 5 in an open ceremony at Tabernacle Evangelical Presbyterian Church.
Invitations will be extended for an evening reception at The Lake Club in Poland.
The bride-elect earned a bachelor's degree in criminology and a master's degree in labor and human resources from Ohio State University. She is a Department of Human Resources officer for the City of Columbus Recreation and Parks Dept.
Her fianc earned a bachelor's degree in organizational leadership from Wright State University and is a sales manager at Dayton Superior.