Kokrak one shot off lead in Wells Fargo Championship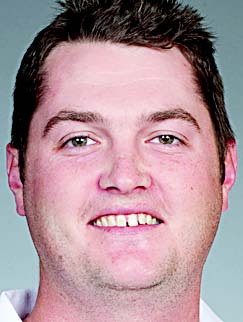 ---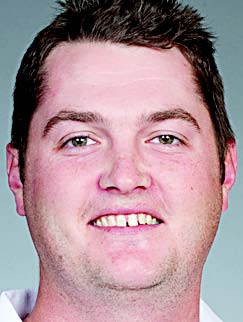 Photo
RELATED: Inside the ropes with Jason Kokrak
SEE ALSO: On the links with Alex Casi
Associated Press
CHARLOTTE, N.c.
For all the talk about the greens, Rory McIlroy's most important club was his driver Thursday in the Wells Fargo Championship.
McIlroy kept the ball in play at Quail Hollow and gave himself plenty of birdie chances on a cloudy, soft afternoon. He ran off six birdies in a seven-hole stretch around the turn and finished with an 8-foot birdie putt for a 5-under 67 to share the lead with six other players.
It was the first time this year McIlroy has been atop the leaderboard after any round, and the first time he broke par in the opening round.
"Now that I feel like I'm swinging it well, this is the sort of golf I expect to play," McIlroy said.
Nick Watney, Ryan Moore, Robert Garrigus and PGA Tour rookie Derek Ernst shot 67 in the morning. Daniel Summerhays and Nate Smith, a Monday qualifier, joined McIlroy by posting their 67s in the afternoon.
Warren JFK graduate Jason Kokrak, Phil Mickelson and Lucas Glover were in a large group at 68, with 19-year-old Jordan Spieth in another big group at 69. Kokrak's round included an eagle on No. 5 and three birdies.
The talk going into the Wells Fargo Championship was the shape of the greens. Two of the putting surfaces had to be entirely replaced by sod just a week ago — the 10th green had to be sodded twice — and the other greens were ragged. Some had ugly patches of brown where there was no grass.
But they weren't as bad as players feared, and there wasn't much public grumbling, mainly because Quail Hollow has a history of being in pristine shape and players seemed willing to accept this is an exceptionally bad year.
"It was fine," Boo Weekley said after his 68. "First off, they were pretty smooth. It ain't 100 percent, but I mean they're good enough to play golf on."
The bigger problem was cool, soft conditions that made Quail Hollow seem longer than usual. That's why McIlroy was so pleased with missing only three fairways. The greens weren't smooth, but they were soft enough that getting into position off the tee was pivotal in setting up birdie chances.
"They're not the best greens that we've ever putted on, but they're certainly not the worst, either," McIlroy said. "The ball still rolls pretty well on them. As long as you give yourself chances for birdies, that's all you can ask. ... If you drive the ball well, you can really take advantage of that. And for the most part today, I did drive the ball well."
McIlroy got into the mix quickly with four straight birdies — two of them on the par 5s, a 7-iron to 3 feet on the par-3 sixth hole, and a big drive on the short, par-4 eighth that left him a flip wedge into about 3 feet. A tee shot that found the rough on the ninth led to bogey, but the world's No. 2 player bounced back with an up-and-down birdie on the par-5 10th and an approach into 8 feet on the 11th for another birdie.
His biggest scare came on the 18th, when McIlroy looked nervously down the left side of the fairway as the ball flirted with the winding creek, barely clearing the water. From there, he hit 8-iron that stopped close to where it landed, and he made an 8-foot putt that bounced more than it rolled.