Hagan introduces medical marijuana bills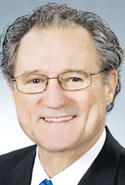 Photo
By Marc Kovac
COLUMBUS
A state lawmaker wants Ohioans to be able to partake of marijuana for medicinal or recreational purposes.
Rep. Bob Hagan of Youngs- town, D-58th, introduced legislation this week with hopes of following Colorado and Washington as pot-friendly states.
House Bill 153 would allow medical marijuana use, with qualifying users required to register with the state and obtain physician certifications.
Hagan also is offering a joint resolution that would place general marijuana use before voters. It would allow adults "to legally purchase, cultivate and use cannabis recreationally," according to a press release.
"With billions upon billions spent on the war on drugs with little progress to show for it, it is time for more-sensible drug policy in this country," Hagan said in a released statement. "The new revenue the state receives from a marijuana tax could go a long way in restoring cuts to public education and our local governments. Such a significant question should be answered through a constitutional amendment on the ballot. This issue deserves a 'Yes' or 'No' vote by the people."
Neither proposal is expected to get much traction in the Republican-controlled Legislature.
"We have an extremely conservative general assembly right now," said Ronald V. Gerberry of Austintown, D-59th.
Gerberry said he's open to discussing medicinal marijuana use, but he has not committed to supporting it. He said marijuana has certain benefits for sick individuals, but getting House Bill 153 passed would be a challenge.
"This is the most conservative Legislature I have served with in the past 25 years, and based upon that, it would make passage very difficult," said Gerberry.