The ups and downs of gas prices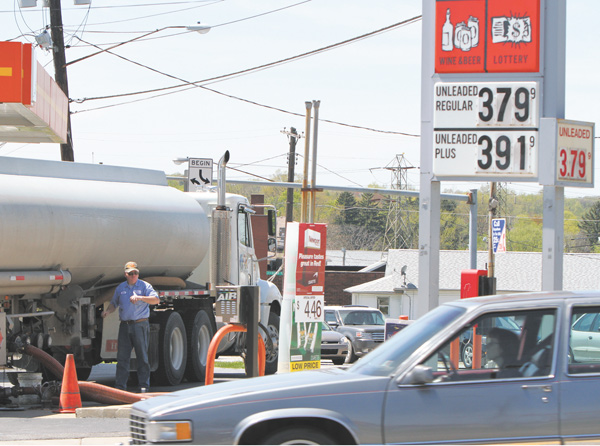 ---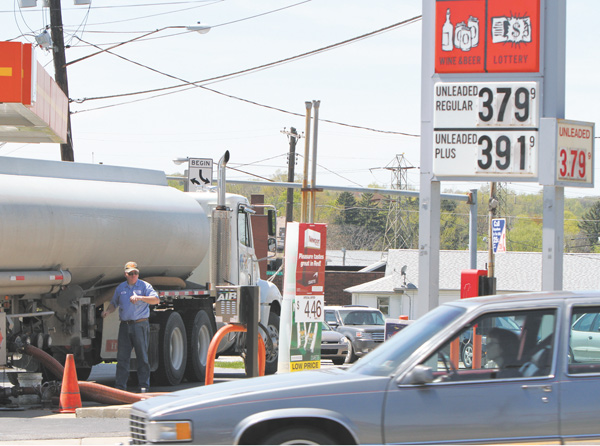 Photo
A fuel truck delivers gas to a station on Mahoning Avenue in Austintown. Drivers have seen gas prices go up in the Valley, but this is normal for the spring season, according to experts.
Staff report
YOUNGSTOWN
Drivers have seen gas prices go up in the Valley, but this activity is normal for the spring season, according to experts.
Wholesale prices spiked due to the switch from winter-blend gasoline to the summer blend, which caused the retail gas stations in the area to raise prices.
"In the southwest part of your state, there are some requirements for summer-blend gasoline that even meets higher standards than federal regulations," said Gregg Laskoski, a national senior petroleum analyst for Gasbuddy.com. "That is partly responsible for the uptick in wholesale prices."
Over the past week, average gasoline prices in Youngstown went up about 10 cents, from $3.62 to $3.73, according Bevi Powell, vice president of community relations for the American Automobile Association.
A range of prices from $3.59 to $3.79 for regular gasoline could be found today in Austintown, for example.
Gas prices, however, are 3 cents less today than they were a year ago, according to Powell.
The AAA Gas Report released April 29 announced that national gas prices in April were the lowest they have been since 2010. To compare, in 2012 the national average for a gallon in April was $3.89, and this year the average was $3.55.
To follow air-quality guidelines, southern parts of Ohio and areas of western Pennsylvania are required to have a Reid vapor pressure (RVP) of 7.8 for the summer blend, while in the winter they can have an RVP between 11 and 15, according to Laskoski. Most of the other areas of the country are required to have an RVP of only 9.
"As the refineries have to meet the demand for the summer-blend gasoline, there are some parts of the country that are very tight because of state requirements or in some instances county requirements for even stricter blends," Laskoski said in a phone interview.
The U.S. Department of Energy's inventory shows that there is a large amount of crude oil, so consequently crude oil prices dropped almost $3 a barrel, which means gas prices should go down in the future, according to Laskoski.
"I would say nine times out of 10 when you hear crude oil prices are coming down, usually retail gasoline prices follow the same pattern," Laskoski said.
Mekael Teshome, an economist from PNC Bank, also does not believe there will be a large increase in gas prices other than the normal volatility.
"Economic growth will lead to modest increases in demand going forward, but the supply will also match that, so I do not expect gasoline prices to really move much," Teshome said.
Alli Altawil, owner of Canfield Express Mart, said he was not surprised by the small increase in gas prices, and he believes it could have been much higher.
"In my business view, it has been stable for a while," Altawil said. "Sometimes it increases. This is business."
AAA released a report stating that gas prices will drop around midsummer to $3.20 to $3.40, if the price of crude oil keeps dropping. Currently, the five states with the highest gas prices are Hawaii ($4.34), Alaska ($3.97), Illinois ($3.91), California ($3.90) and Michigan ($3.79).
"I wouldn't be too alarmed by the uptick in prices you saw this week, because by the end of this week you might see prices lower," Laskoski said.