Dr. Cyril Wecht believes killers of JFK, RFK, MLK had help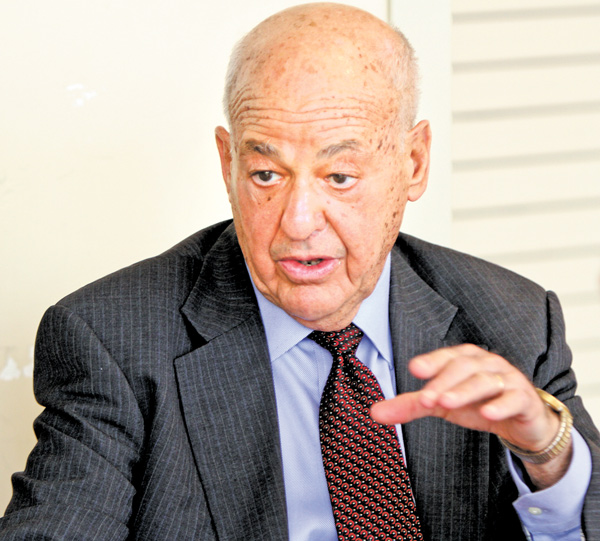 ---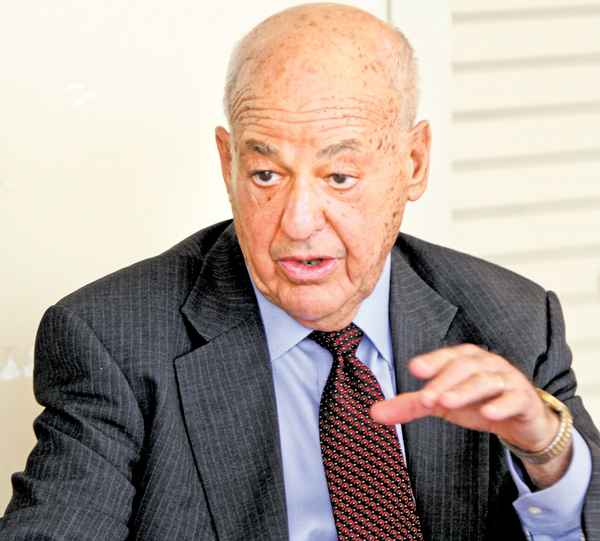 Photo
Dr. Cyril Wecht, a forensic pathologist who has been a consultant in high-profile cases such as John F. Kennedy and Martin Luther King Jr., speaks at Beeghly Center as part of the YSU Alumni Lecture Series.
YOUNGSTOWN
Noted forensic pathologist Dr. Cyril Wecht said 85 percent of 2,200 Americans recently polled don't believe the Warren Commission's report on the assassination of President John F. Kennedy ... and neither does he.
Nationally known because of his involvement in numerous high-profile assassination cases — JFK; the former president's brother, Robert Kennedy; and Dr. Martin Luther King Jr. — Dr. Wecht, also an attorney, strongly disagrees that there was only one shooter in each of those murders.
The forensic evidence points to both more than one shooter and to a government cover-up of some of the facts, said Wecht, speaking Tuesday to a rapt audience in Youngstown State University's Beeghly Center as part of the YSU Alumni Lecture Series.
In his lecture, titled "The Role of the Forensic Pathologist in Controversial Cases," he described how he approaches cases.
Gathering the facts is just the beginning, he said.
A pathologist has an obligation to be objective in his findings and understand the circumstances of the case, and then have the courage to speak out about his opinions in court and in public, Wecht said.
Voicing his opinions are not something with which he has trouble.
He said flat out that there were flaws in the handling and investigation of the assassination of President Kennedy on Nov. 22, 1963.
At first, he said, it was believed the president was shot just once in the head as he rode in a motorcade through Dealey Plaza in downtown Dallas.
But later, a second bullet was found in the Dallas hospital where JFK was taken; his body was whisked away against the wishes of the local coroner, and the president's brain was missing. It was never examined, and it has never been found, Wecht said.
An examination of the brain is important because "I believe it would prove the president was shot by two people," he said.
Also, he said, by executive order all of President Kennedy's belongings and those of Texas Gov. John Connally, who was riding in the car with JFK and was seriously wounded, were made the sole property of Jacqueline Kennedy, the president's wife, for 75 years.
Further, he said the autopsy of the president's body was performed by two Navy pathologists, neither of whom had ever done an autopsy involving a gunshot.
"Our president was killed. There should have been a team of pathologists called in," said Wecht, who in 1972 became the first nongovernment pathologist to look at the JFK pathology report.
He said the remaining 15 percent of Americans polled who believe the Warren Commission report think their government would not keep anything from the public.
"We're still learning things about World War II and the Korean War," he said.
He also believes the pathology report proves there was a second shooter besides Sirhan Sirhan who assassinated RFK as he was campaigning for president June 5, 1968.
The problem, Wecht said, is that the pathologist was never called by the defense to testify. There was a second person who shot RFK from behind, he said.
"It's another example of how things can get covered up when the federal government gets involved," he said.
Though cases such as JFK and RFK frustrate him, Wecht, who has performed thousands of autopsies, said the child deaths are the hardest to deal with personally.
It is very sad, but it also can be rewarding to provide information that helps a family find closure, he said.