O'Neill, Krigger chasing Derby history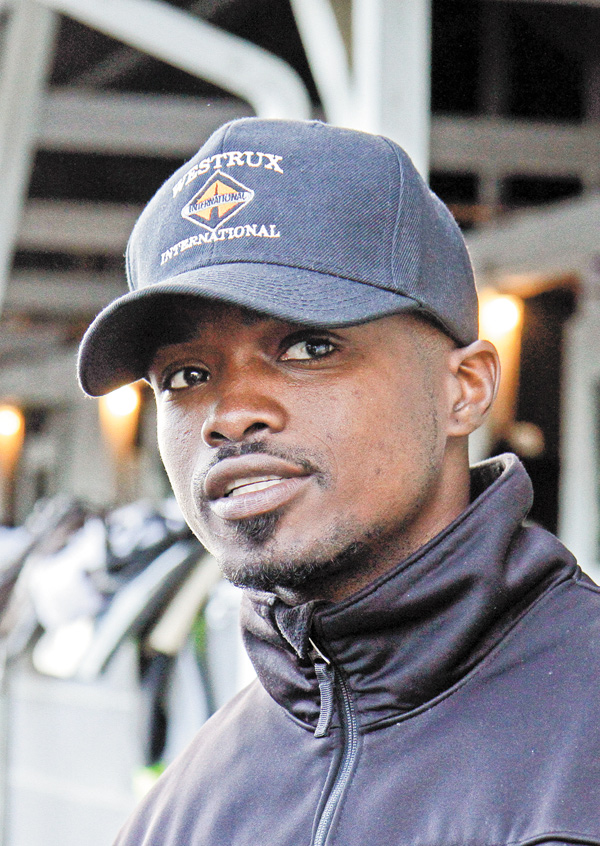 ---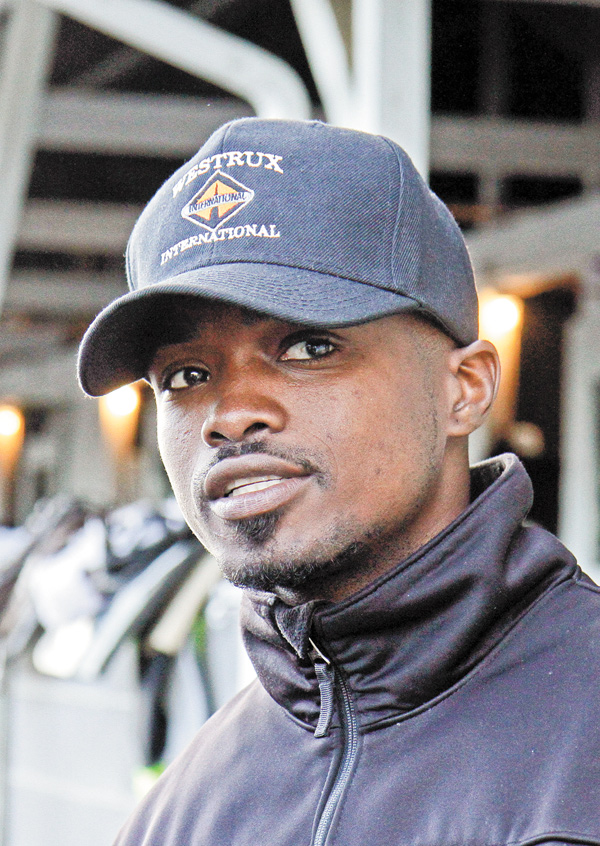 Photo
Jockey Kevin Krigger talks about his Kentucky Derby mount, Goldencents, outside Barn 45 at Churchill Downs, Sunday in Louisville, Ky.
Associated Press
LOUISVILLE, Ky.
A little known jockey and a lightly regarded horse pulled off an upset victory for trainer Doug O'Neill at last year's Kentucky Derby.
On Saturday, he'll give another relative unknown a chance of not only winning the big race but joining him in the record books if that happens.
Kevin Krigger, the first black jockey in the Derby since 2000, will be aboard O'Neill's Goldencents, considered a much stronger contender than last year's winner, I'll Have Another.
Only six trainers have won consecutive Derbies in 138 years, and no black jockey has won since 1902.
The 29-year-old Krigger hails from St. Croix, Virgin Islands, and had some success on the smaller Northern California circuit before trying his luck in the big leagues of Los Angeles.
O'Neill is a friend of Krigger's agent, Tom Knust, and was open to a suggestion of having the jockey swing by his barn last summer. So Krigger started working out Goldencents in the morning about six weeks before the colt's racing debut.
"He got off him and in his best U.S. Virgin accent just said, 'Wow, man, this horse can really run,"' O'Neill recalled. "I had Kevin and Tom starting planting the seeds to the owners of Goldencents, and they fell in love with him right away, too."
And suddenly, the Derby rookie was the colt's regular rider. They've won four of six races together, including the Santa Anita Derby, which I'll Have Another won last year before heading to Churchill Downs.
"Of course, no matter how much you love a person they've got to have some chemistry with the horse," O'Neill said, "and thank God, not only is he a great person, a great rider, but he's got great chemistry with Goldencents."
One of Goldencents' owners is Louisville basketball coach Rick Pitino, who has a 5 percent share in the colt. Krigger had never watched a college basketball game start to finish until he saw the Cardinals beat Michigan for the national championship earlier this month.
"That made me a Louisville Cardinals fan," he said.
Krigger figures to pick up a lot more fans of his own if he can win the Derby, a feat no black jockey has accomplished since Jimmy Winkfield won his second straight in 1902. He keeps a picture of Winkfield in his locker.
In 1875, black jockeys accounted for 13 of the 15 riders in the Derby's first running. They won 15 of the first 28 Derbies.
But by 1903, business began drying up as white owners and trainers relied less and less on them. Marlon St. Julien was the Derby's first black jockey in 79 years when he rode Curule to a seventh-place finish in 2000.
"I want to win the Derby because that's something that I want to do," Krigger said. "Being African-American is just a part of it."
Of some 1,000 jockeys aboard thoroughbreds in the U.S., only 50 are black, according to the Jockey Guild.
"I think the reason is there aren't many African-Americans interested in riding horses," Krigger said. "And it's really hard to get into the Kentucky Derby for any jockey, whether you're African-American, Hispanic, white . . . it doesn't matter what race or color you are. There are 20 horses. It's not a race that is meant for everyone. Usually, only the top riders get in."
Krigger considers himself to be one of them. He recently finished 10th in the jockeys' standings at Santa Anita's winter meet, winning at a 15 percent clip.
Krigger has wanted to be a jockey since he was 5, when he hopped on a horse his grandmother gave him. He would watch races on TV, and "ride his mother's couch like it was a horse," his father, Albert Krigger, said.
When he was in kindergarten, Krigger told his mother about his career plans.
"She thought I was kidding," he said.
Horses became his favorite mode of transportation and at times a distraction growing up.
"The teacher used to call me and say, 'Your son is out on a horse and it's school time,"' his dad said. "I had to go through the bushes and find him."