Dooney's Downtown Grille closes its doors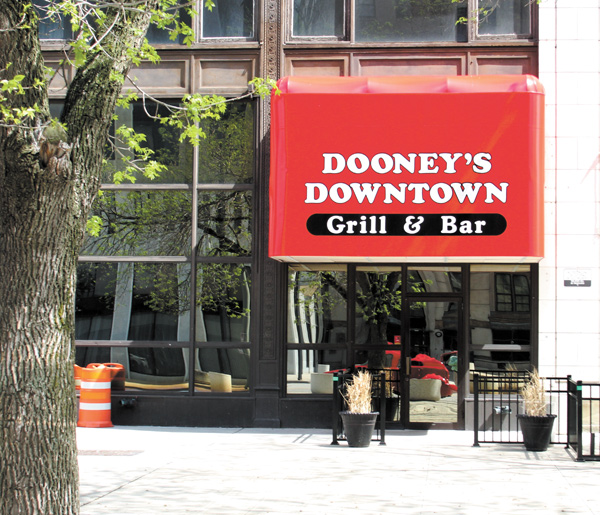 ---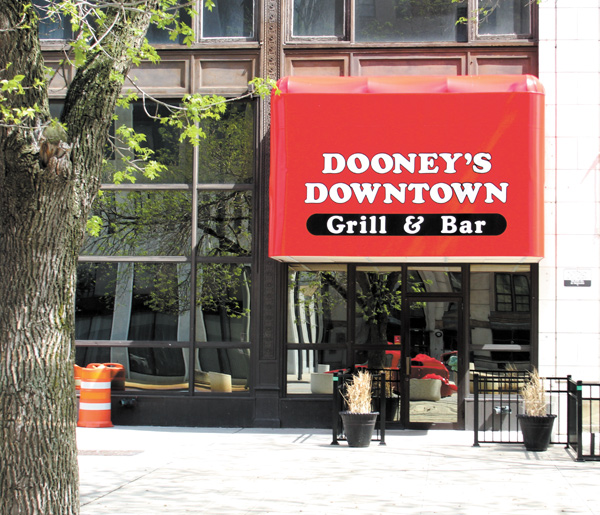 Photo
Dooney's Downtown Grill & Bar closed about two weeks ago after owners decided to turn the space over to a new operator that will make an announcement on a opening date sometime next week.
youngstown
Dooney's Downtown Grill & Bar has closed and turned the space over to a new restaurant operator, which is renovating the space and preparing to make an announcement next week on its opening date.
Dooney's owner Chris Sammarone said he could not reveal the new operator but confirmed Tuesday that another company had taken over his lease on Central Square in the first floor of the Stambaugh Building and purchased his liquor license.
Sammarone, who also works as a lawyer, said the restaurant was taking too much time to operate.
He added that the decision to develop the Stambaugh Building into a hotel, announced in March by the building's owner, Dominic Marchionda, created uncertainty about Dooney's future.
"It's a tough business. Restaurants open and close all the time," he said. "Downtown Youngstown is also unique in the sense that from Monday to Thursday you're not selling drinks and beer — and that makes things hard."
Dooney's first opened in July after Sammarone, Bryan Ridder and J.P. Daliman, also lawyers, decided to keep the location a part of downtown Youngstown's social fabric.
One month before, Buffalo Wild Wings, after 18 years in business, decided to close after a spat with the franchise over the location's interior design.
In the time since then, Dooney's has continued with Buffalo Wild Wings' "Party on the Plaza" events.
With new restaurants opening downtown in recent years and more on the way, Sammarone said he decided not to turn down a buyout offer.
"During the week, there's just not a lot of traffic downtown," he said. "There's not enough pieces of the pie to be cut up and benefit from what there is."
Before he opened, Sammarone estimated that it would take about $30,000 to renovate the space for carpeting, flooring and an upgraded audio-visual system. All of those changes were made.
Dooney's has been closed and under renovations for nearly two weeks now, Sammarone said.
On April 19, Cafe Cimmento, at 120 E. Boardman St., announced it would close that weekend. Its owner, George Mager, said increasing competition among restaurants downtown and changes in his family life warranted the decision.