Dobbins families bond through math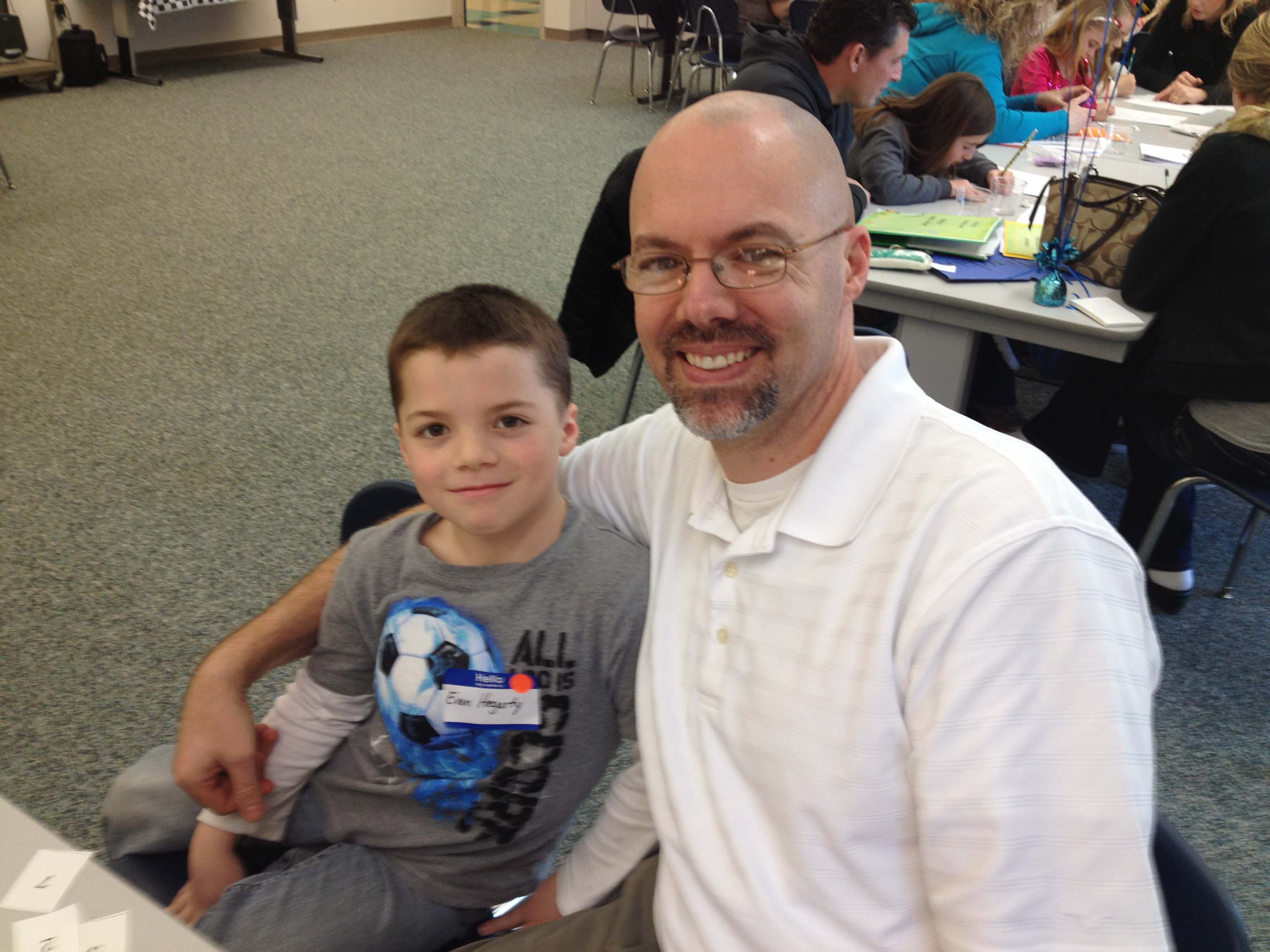 ---
By ADRIENNE BISH
Families and students attended Family Math Night at Dobbins Elementary School on March 14, an annual event for second and fourth-graders that allows families to interact and use the tools math has to offer.
The fourth-grade room included six different stations: Perfect People, Three Bean Salad, Tangrams, Calculator and a Cookie, Mira and Kurkle. The stations used different aspects of math ranging from circumference and reflection, to grid and direction to help students get a better understanding of math.
The second-grade room had the stations Tangram, Calendar, Hit 100, Money and Cookie and a Bingo. Second-graders learned the dates in the months, used numbers to make 100 and even went pretend grocery shopping to learn how to make change.
Participants switched stations every 12 minutes. During that time, names were picked at random and students had an opportunity to pick a prize.
Dobbins Elementary students weren't the only Poland students at the event. Students from Mrs. Grisdale's high school math class ran registration and helped run the stations for a chance to earn some bonus points. Senior David Kreatsoulas ran the money station for the second-graders.
"I did this when I was younger so I wanted to be a part of it," said Kreatsoulas.
PTO president Carla Bobbey said the event is a great opportunity for parents to get involved.
"In society today, we need something like this," said Bobbey.