Boardman musicians play winter concert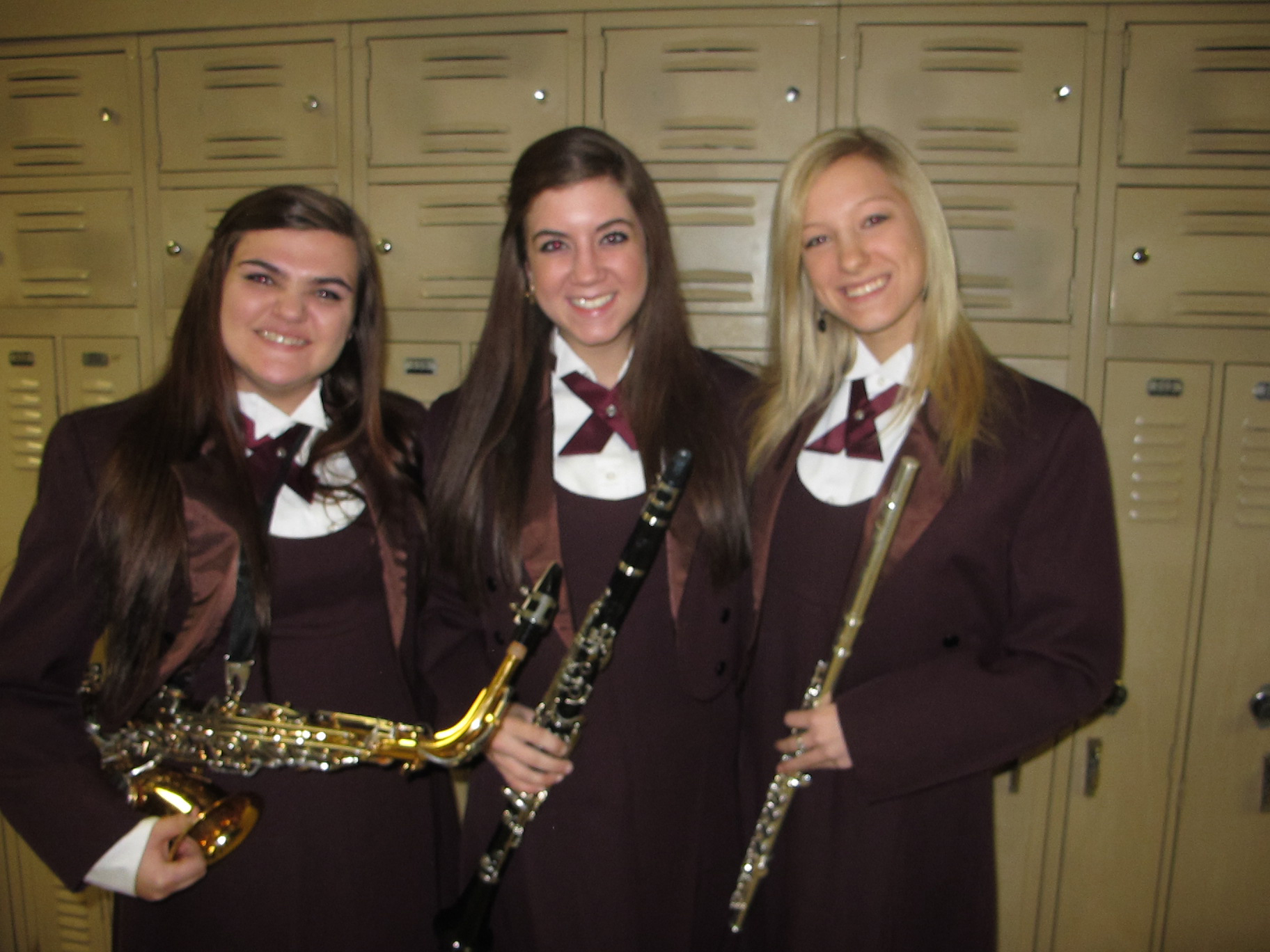 ---
By NATALIE SCOTT
Boardman High School hosted a winter concert March 6 featuring music from the Symphonic and Freshman/Concert bands, Percussion Ensemble, Low Bass Quartet and the Wind Ensemble. The concert also featured a euphonium solo by senior Billy Duganne on the song "Napoli" during the Wind Ensemble performance.
The performance began with the Freshman/Concert band playing "Voltage" by David Shaffer, followed by "Symphony No. 9 (From the New World), and finishing with "Eternal Peaks" by Robert W. Smith. The Percussion Ensemble was featured on a tune called "Samba" by Ney Rosauro, while the Low Brass Quartet showed off their skills with a piece titled "Power" by John Stevens.
The Symphonic Band played a variety of complex songs that showed their abilities to play difficult pieces. Songs like "Mighty Mite," "Saxophonia," "Three Ayres from Gloucester" and "Spirit of the Winds" took the audience through movements of energy and sadness.
The Wind Ensemble boasted many familiar pieces, such as "Hail to the Spirit of Liberty" by John Philip Sousa, while introducing the audience to new melodies, like "Alvamar Overture" by James Barnes and "Firebird Suite" by Igor Stravinsky, arranged by Robert Longfield.
The winter concert was directed by Thomas Ruggieri, Timothy Tuite, Steven Chambers and Michael Shevock.