Parents reveal Sabo-Cook engagement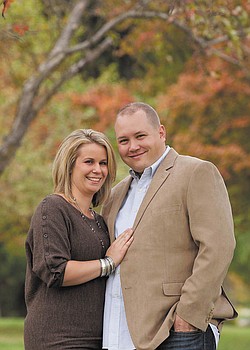 Photo
Vanessa Sabo and Joseph Cook
YOUNGSTOWN
Donald and Paula Sabo of Youngstown are announcing the engagement of their daughter, Vanessa Sabo of Youngstown, to Joseph Cook of Canton, Ohio.
The prospective groom is the son of William and Terry Cook of Canton.
The couple will exchange vows at 4 p.m. June 22 in the Western Reserve Village Chapel on the Canfield Fairgrounds. A reception will follow at Mr. Anthony's in Boardman. Invitations will be issued for both.
The bride-elect earned a master's degree in education from Youngstown State University. She is an intervention specialist at the Mahoning County Educational Service Center in Boardman.
The future groom received a bachelor's degree in business from Bowling Green State University and a master's in business administration from Ashford University. He is a software developer at TMW Systems in Beachwood, Ohio.