Huda-Franklin engagement is announced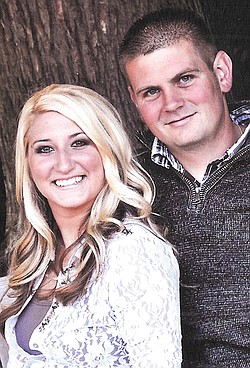 Photo
Jessica Huda and William Franklin
June 22 has been chosen for the marriage of Jessica Huda of New Middletown and William Franklin of Columbiana.
The couple's parents are announcing the engagement. Gina Carbone of New Middletown and Ed and Janet Huda of Enon Valley, Pa., are parents of the bride-elect. Parents of the prospective groom are Cathy Franklin of Lisbon and Rick and Kathy Franklin of New Waterford.
The couple are planning a 1 p.m. open wedding ceremony at St. Paul the Apostle Church in New Middletown. Invitations will be issued for an evening reception at The Links at Firestone Farms in Columbiana.
The couple are graduates of Youngstown State University with bachelors' degrees in education.
Miss Huda is a physical education teacher at St. Rose Parish School in Girard.
Mr. Franklin is a health and physical education teacher at East Palestine City Schools.