T-Mobile to sell iPhones April 12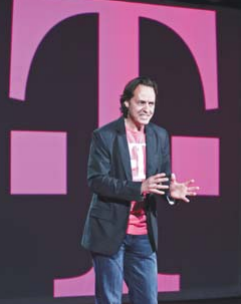 ---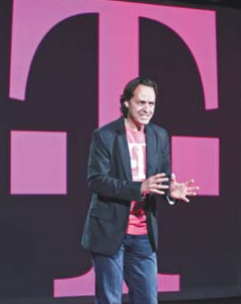 Photo
T-Mobile to sell iPhones April 12
Associated Press
NEW YORK
T-Mobile USA on Tuesday said it will start offering the iPhone April 12, filling what its CEO said was "a huge void" in its phone lineup.
T-Mobile, the fourth-largest of the national U.S. phone companies, has been losing customers to the bigger companies, which all sell the iPhone.
"This is a big deal for us," T-Mobile CEO John Legere said at an event in New York.
The company will charge $100 up front for the iPhone 5, then another $20 per month for two years.
That's on top of service fees for voice, text and data that start at $50 per month. The total monthly cost starts at $70 per month, a substantial discount to prices offered by bigger companies.
In some areas, where its network supports them, T-Mobile will also sell the older iPhone 4, for $15 down and $15 per month for two years, and the 4S for $70 plus $20 per month for two years.
T-Mobile's network has, until recently, not been able to offer high-speed data service to iPhones. It's now able to deliver high-speed data to iPhones in some cities, and it has lured more than 2.1 million off-contract AT&T iPhones, executives said Tuesday.
The company also announced that it is firing up an even faster data network, based on so-called "LTE" technology, in Baltimore, Houston, Kansas City, Las Vegas, Phoenix, San Jose, Calif., and Washington. Unofficially, the network also is active here and there in New York, as demonstrated at the event.
By the end of the year, T-Mobile says LTE will be available where two-thirds of the nation's population lives.
The iPhone 5 can access the LTE network for faster data downloads, while the older iPhones can't.
T-Mobile is the last of the four major carriers to launch an LTE network, but already has a relatively fast "4G" network.